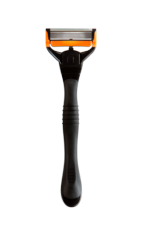 Delivering a quality shave, right to your door.
London (PRWEB UK) 21 May 2013
A new service has launched in the UK just in time for Father's Day. With the price for a good quality wet shave reaching extortionate heights the news could not be more welcome. For half the cost of the leading brands while offering the same high quality, Close Shave Society delivers fresh razor blades to your door every month.
"I became tired of using the same dull blade over and over because I couldn't bring myself to go out and spend £12 plus on a fresh pack," says the co-founder Zach Hanauer. For just £4 a month for the 3 blade razor and £6 a month for the 5 blade razor you can receive 4 cartridges in a sleek package which fits through the letter box. A free handle is included in the first pack and there are no nasty surprises at checkout as VAT and postage are already included. Stay with the service for as short or long as you wish since there are no contracts.
The perfect gift for Father's Day is the company's annual plan. They offer 4 fresh cartridges monthly, 48 over the year, from just £42. That works out to just 87p per blade. The premium 5 blade razor will cost just £66 for the same amount of blades, a 50% saving on the leading brands.
As a special offer to celebrate the launch, the team at Close Shave Society are offering a 10% discount to all those that order the annual plan before Saturday June 15th. Visit the website to find the discount code.
Website: closeshavesociety.com
Facebook: facebook.com/closeshavesociety
Twitter: @closeshavesoc