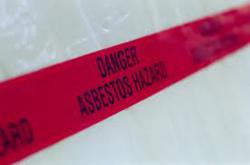 This totally needless incident would not have happened if MJC had carried out proper assessments and had trained staff on site.
Bolton, UK (PRWEB UK) 28 May 2013
The incident in question took place over a period of several weeks in 2009, during a refurbishment project at Sentinel House in Nuffield Industrial Estate, which now poses a risk that more than 18 people could now be subjected to asbestos related diseases (1).
The court heard how MJC Decorating and Refurbishing Ltd began a restoration project, which required them to remove ceiling and wall panels in the two story building without carrying out a sufficient health and safety survey in order to assess whether there was a risk of disturbing asbestos fibres(1).
Within the court documents, it stated how a member of the Health and Safety Executive visited the establishment after the work had begun and discovered that there was widespread contamination of asbestos both on the inside and on the outside of the building (1). Further investigations at the site showed that substances that the company had declared as non-hazardous, may have actually contained asbestos, which means it had been dealt with without the use of specialist protective equipment, potentially putting their employees and the public at risk (1).
Consequently, four employees and fourteen agency workers that were all hired by MJC were exposed to the asbestos dust which is well known for instigating the development of fatal conditions such as mesothelioma; it can also cause life altering conditions such as asbestosis and other asbestos related diseases (1).
According to a report carried out by the Health and Safety Executive, the employees working for MJC carried out the on-site job whilst wearing normal working uniform; where it was alleged that they had become saturated with the deadly asbestos fibres over a period of two weeks (1). This means that there is a substantial risk to members of the public who happened to be in the vicinity of the journeys to the work site and back over this period.
Asons Executive, Thomas Fairclough, commented on the events stating:
"A company has no viable excuse for not following sufficient health ans safety measures when it comes to the use of asbestos.
"With all the risks it carries, people should be more cautious than ever about how it is dealt with."
Court documents stated that the company residing on London Road in Sutton, Surrey, pleaded guilty to several breaches of the Control of Asbestos Regulations Act 2006. They were fined £45,000 and sentenced to pay £36,943 in costs (1).
Health and Safety Executive Inspector, Helena Tinton, commented on the incident after the hearing saying:
"This was a very serious incident which carries severe risks for people's health.
"MJC's safety failings led to the needless exposure to dangerous asbestos fibres of its employees, agency staff and the wider public. The firm didn't carry out a suitable survey for asbestos material before the work started and failed to provide protection for workers on site.
"Regulations on dealing safely with asbestos have been in place for many years and are widely known in the industry.
"This totally needless incident would not have happened if MJC had carried out proper assessments and had trained staff on site."
Asons Solicitors have a dedicated team of industrial disease specialists dealing with cases of asbestos related diseases, giving people legal help, particularly in the area of mesothelioma claims and asbestosis claims. Exposure to asbestos can be deadly, and Asons urge anyone who feels they may have been exposed to asbestos fibres to consult their GP immediately for a consultation and contact an industrial disease specialist for legal representation. To find out more information on Asbestos claims, contact Asons at http://www.asons.co.uk or phone 01204 521 133.
Court number S20130009
(1) Health and Safety Executive, 15th May 20313, Staff and public exposed to asbestos during refurbishment work
http://www.hse.gov.uk/press/2013/rnn-sw-mjcdecorating.htm

About Asons Solicitors:
Asons Solicitors is a Bolton-based law practice that specialises in personal injury and industrial disease claims. Founded by brothers Imran Akram and Kamran Akram, Asons Solicitors has developed to become a young and dynamic law firm that delivers practical solutions to clients in times of difficulty. Their continued focus on their staff has seen them awarded with the Investors in People "Gold Award"; which is reflected in the professional and personable approach they take in working with clients. They strive to grow and to develop, and their supportiveness and attention to detail ensures that their clients use them time and again.
For further information contact:
Email: info (at) asons (dot) co.uk
Website: http://www.asons.co.uk