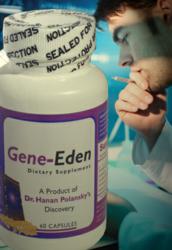 Children often get warts from family members or classmates rather than from public spaces. - Dr. Sjoerd Bruggink
Rochester, NY (PRWEB) May 18, 2013
WebMD reports that "…a new Dutch study has found that the most likely way children get infected with the virus that causes warts is from close contact with family members or classmates, rather than from public places such as pools or communal showers." (2)
"Current recommendations on wart prevention focus primarily on public places such as swimming pools, [but] children often get warts from family members or classmates rather than from public spaces, [suggesting that] covering warts at home or at school could maybe be more helpful in preventing warts." - Dr. Sjoerd Bruggink, Leiden University Medical Center. (2)
Medscape notes that warts are, "benign proliferations of skin and mucosa caused by the human papillomavirus (HPV). Currently, more than 100 types of HPV have been identified. Certain HPV types tend to infect skin at particular anatomic sites; however, warts of any HPV type may occur at any site." (3)
This includes common and plantar warts.
Medscape notes that there are a number of topical treatments available such as salicylic acid. Another common treatment is cryotherapy, which freezes the warts with liquid nitrogen. A recent study from the Journal of Clinical Virology published in March of this year says that "Cryotherapy is effective for common warts, but for plantar warts available treatments often fail." The same study went on to note that although treatments often fail, "When treated, salicylic acid was more effective than cryotherapy for …HPV subgroups of plantar warts." (4)
While many treatments for warts fail, and the warts often come back, Gene-Eden-VIR was shown to be safe and effective against the latent HPV virus in a post marketing clinical study. Over 70% of Gene-Eden-VIR users reported a reduction in HPV symptoms. (5)
In addition, each capsule of Gene-Eden-VIR contains a patented formula of five all natural ingredients including selenium, camellia sinesis extract, quercetin, cinnamomum extract, and licorice extract. In addition, each bottle is GMP Certified. (6)
In light of these studies, polyDNA recommends that parents educate themselves about Gene-Eden-VIR. By killing the latent HPV with Gene-Eden-VIR, parents may help prevent the transmission of HPV to their kids.
To learn more about Gene-Eden-VIR, the only product on the market today that helps the body target the latent HPV virus and that is scientifically backed by published material, visit http://www.gene-eden-kill-virus.com.
References:
(1) http://www.ncbi.nlm.nih.gov/pubmed/23610204
(2) http://children.webmd.com/news/20130422/kids-more-likely-to-pick-up-warts-at-home-not-public-spaces
(3) http://emedicine.medscape.com/article/1133317-treatment
(4) http://www.sciencedirect.com/science/article/pii/S1386653213000826
(5) http://www.cbcd.net/Gene-Eden-VIR-Clinical-Study.php
(6) http://www.gene-eden-kill-virus.com/studies.php
###
polyDNA is a biotechnology company that develops dietary supplements using the unique scientific method developed by Dr. Hanan Polansky, which is based on Computer Intuition.
In addition to his unique scientific method, Dr. Polansky published the highly acclaimed scientific discovery called Microcompetition with Foreign DNA.
The discovery explains how foreign DNA fragments and specifically DNA of latent viruses cause most major diseases. polyDNA developed Gene-Eden-VIR, an antiviral natural remedy that helps the immune system kill latent viruses.