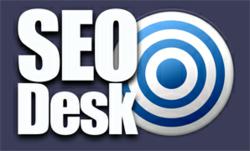 (PRWEB UK) 20 May 2013
The Perfect Plumbing Company are delighted to announce that they are now providing their experienced and highly trained level of plumbing services to a wider part of London. This expansion sees the firm roll out their 24 hour emergency service and standard plumbing and draining services to more parts of London.
The company has been providing a great deal of support in various parts of the capital but from May 2013, more areas of London will be able to benefit. Anyone looking for a reputable and reliable plumber Clapham service, plumber Wimbledon expertise or who could benefit from plumbers Wandsworth advice should know that they have a new firm to rely on.
The emergency service provided around the clock by The Perfect Plumbing Company is a major part of what they offer and in these instances, having a local expert is always going to make a difference. The company provides a time promise that they will attend as quickly as possible and with a growing coverage of London, the arrival time will be shorter than ever before.
The Perfect Plumbing Company can also provide testing and analysis services to home owners and businesses too. Anyone looking to ensure that they are getting the best possible service and efficiency from their plumbing will find that a regular service from The Perfect Plumbing Company can fit the bill. Reducing heating costs and minimising the risk of future problems can more than justify the cost of these plumbing services, providing short and long term benefits for all clients.
The Perfect Plumbing Company can also provide design advice and refurbishment planning so any client in Clapham, Wimbledon or Wandsworth looking for professional advice before they carry out major bathroom or kitchen work will now have a local expert to call upon.
About The Perfect Plumbing Company:
The Perfect Plumbing Company believes in quality, honesty and simplicity. This is why the company details their full list of charges on their website for all customers to see. There is no such as a nasty surprise when dealing with these professionals who are providing an ever increasing plumbing and drainage service across London.