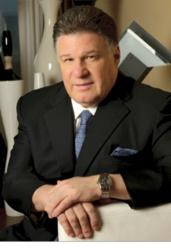 Washington, DC (PRWEB) May 16, 2013
Popularly known as "Trader Vic", legendary Wall Street investor Victor Sperandeo will be a featured speaker at this year's Atlas Summit, to be held June 27-30 at the Capital Hilton Hotel, located at 1001 16th Street N.W., in Washington, D.C.
Sperandeo will speak on "The Coming Hyperinflation." Sperandeo will argue that the current U.S. and international monetary policies are creating the conditions for a hyperinflation on a vast scale. He will discuss what hyperinflation is, how it occurs, historic incidences of hyperinflation, and why it will certainly occur in the U.S. unless the government changes its policies drastically.
Victor Sperandeo's presentation will be of interest not only to professional and private investors and traders but those concerned about the consequences of the Federal Reserve's expansionist monetary policies and the so-called global "currency wars."
ABOUT VICTOR SPERANDEO:
Victor Sperandeo is a professional trader, index developer, and financial market commentator. He frequently speaks on the intersection of markets, policy, and the economy. Sperandeo serves as the President and CEO of Alpha Financial Technologies, LLC, is a founding partner of EAM Partners L.P., and serves the President and CEO of its general partner, EAM Corporation. He is the author of "Trader Vic: Methods of a Wall Street Master", "Trader Vic II: Principles of Professional Speculation", "Trader Vic on Commodities: What's Unknown, Misunderstood, and Too Good to Be True," and the novel "Cra$hmaker: A Federal Affaire".
ABOUT THE ATLAS SUMMIT:
The Atlas Summit will include over 30 sessions, on topics ranging from economics and politics to education and science. Sessions include "Social Psychology and Social Metaphysics," "Objectivity in the Law," "What Science Says About Free Will," "Designs for the Future at SpaceX," "The Capital Theory of Social Change," and "White Collar Crime."
Speakers include broad journalist and author John Stossel, education pioneer Marsha Enright, artist Michael Newberry, Free State Project head Carla Gericke, Judge Alex Kozinski, and SpaceX engineer Steve Davis.
View the 2013 program here: http://www.atlassociety.org/as/program-atlas-summit-2013
View the promotional video here: http://www.atlassociety.org/as/atlas-summit-2013-dont-miss-it
For more information on the Atlas Summit, see: http://www.atlassociety.org/as
ABOUT THE ATLAS SOCIETY:
The Atlas Society promotes open Objectivism: the philosophy of reason, achievement, individualism, and freedom. Our scholars work to further develop this philosophy born in the mid-twentieth century. We present the empowering principles of Objectivism to a global audience, and offer those principles as a rational and moral alternative in the marketplace of philosophical ideas.
We do this through a variety of programs, which include:
-Original scholarly research which further develops the philosophy.
-Academic training of young intellectuals.
-Publishing and commissioning influential books and monographs.
-Our rich multi-media website
-Original commentary and op-eds published in mainstream media.
-Speeches and media appearances.