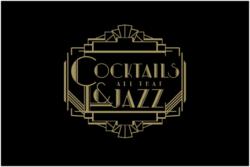 Hedonism, excess, luxury and glamour. Be transported back to the roaring twenties in New York City.
London, United Kingdom (PRWEB) May 16, 2013
Anticipation has truly reached fever pitch for Baz Luhrmann's epic take on the F. Scott Fitzgerald classic novel. And those who have been waiting with bated breath will finally be satiated as today, 16th May 2013, sees the UK launch of The Great Gatsby. Countless collaborations, from luxury jeweller Tiffany & Co. to the eternally elegant Prada have cemented the latest adaptation's status as the film of the year before it even hit screens. The latest of these partnerships has landed in London, at a shop which epitomises Gatsby-esque luxury and excess – Harrods.
Until the 20th May 2013, Harrods are hosting the Courvoisier Great Gatsby Pop-up bar which will give customers the chance to "hark back to the lavish entertaining and unmistakable glamour of the roaring twenties." Nestling next to the store's cavernous Wine Shop is the chic, well-stocked Tasting Room which has been transformed in an immersive art-deco style to transport one right back to 20s New York – an era when tomorrow didn't matter; live for tonight.
It's not just the exceptional décor which will make one dream of slipping into a three-piece suit, or a drop waist flapper dress; there are also theatrical cocktail-making demonstrations taking place throughout the day. Designed by specialists from Courvoisier, Hendrick's and Johnnie Walker, a range of bespoke cocktails, typical of the era, will be on offer. Created by award-winning mixologist Wayne Collins, one can be sure these will be drinks to remember, even once the evening starts to become a haze.
Last week saw the bar host an exclusive, one-off evening event during which guests were treated to a jazz-band trio, naturally, as they enjoyed an array of canapés and had the opportunity to take part in a cocktail-making masterclass held by Collins. Quintessentially Lifestyle, the globes finest luxury lifestyle company, gives an insider account of what lay at the end of "the magnificent warren like halls" upon entering the event and being handed a drink which managed to "capture the spirit of the 1920s, quite literally, in a glass."
If you're unable to make it to the pop-up bar then, in the style of Gatsby himself, bring the party to you. Below you'll find a recipe for the delicious Brandy Crusta which is a fantastic way to begin your evening of hedonism and decadence. Be sure to take heed of Fitzgerald's wonderful caution when planning your evening "I like large parties. They're so intimate. At small parties there isn't any privacy."
Ingredients:
50ml Courvoisier Exclusif
1 dash bitters
1 tsp fresh lemon juice
15ml dry orange curacao
Method:
Curl a strip of lemon peel around the inside of a sugar-crusted glass.
Shake all the ingredients together.
Strain into the glass and add an ice cube.