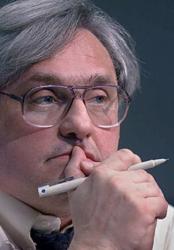 Washington, D.C. (PRWEB) May 16, 2013
The Honorable Alex Kozinski, Chief Judge of the United States Court of Appeals for the Ninth Circuit, will speak on "Electronic Privacy" in this headlining event at the Atlas Summit. The Summit will be held June 27-30, in Washington, D.C, at the Capital Hilton Hotel, located at 1001 16th Street Northwest.
Digital technology has liberated millions to express themselves more freely and trade more individually. But it also creates a growing pool of data full of personal details of what individuals have said and written, and what they have bought and sold. Who may access that data? What privacy do individuals really have? Kozinski, one of America's greatest pro-freedom jurists will examine the ways the government can obtain private information about individuals, and how citizens can help preserve themselves from government intrusion into their private lives.
ABOUT THE ATLAS SUMMIT:
The Atlas Summit will include over 30 sessions, on topics ranging from economics and politics to education and science. Sessions include "Social Psychology and Social Metaphysics," "Objectivity in the Law," The Coming Hyperinflation," "What Science Says About Free Will," "Designs for the Future at SpaceX," "The Capital Theory of Social Change," and "White Collar Crime."
Speakers include physicist Glenn Fletcher, education pioneer Marsha Enright, artist Michael Newberry, Free State Project head Carla Gericke, Judge Alex Kozinski, philosopher and author Stephen Hicks, professor Neera K. Badhwar, business growth expert David Blaise, energy expert Robert Bradley, Jr., and more.
View the 2013 program here: http://www.atlassociety.org/as/program-atlas-summit-2013.
View the promotional video here: http://www.atlassociety.org/as/atlas-summit-2013-dont-miss-it.
ABOUT THE ATLAS SOCIETY:
The Atlas Society promotes open Objectivism: the philosophy of reason, achievement, individualism, and freedom. Our scholars work to further develop this philosophy born in the mid-twentieth century. We present the empowering principles of Objectivism to a global audience, and offer those principles as a rational and moral alternative in the marketplace of philosophical ideas.
We do this through a variety of programs, which include:
-Original scholarly research which further develops the philosophy.
-Academic training of young intellectuals.
-Publishing and commissioning influential books and monographs.
-Our rich multi-media website
-Original commentary and op-eds published in mainstream media.
-Speeches and media appearances.
Promotional video for Atlas Summit: http://www.atlassociety.org/as/atlas-summit-2013-dont-miss-it