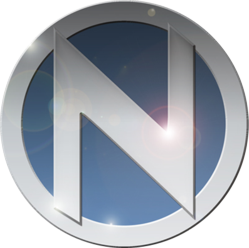 (PRWEB UK) 17 May 2013
The BBC recently delved into the private number plate industry to ask "Why do people still buy personalised number plates?"
The article, which was written for BBC New's online magazine – the section of the website intended for light-hearted, "soft" news – drew into question the cost of personalised registrations and the personalities of the people who buy them.
"I cannot help but think the journalist missed the full story when she wrote the article, though it was nothing I haven't heard in the past," said Eric Craggs, Chairman of National Numbers and the Cherished Number Dealer Association. "Private number plates are hugely misunderstood.
"We always hear about F 1, and other number plates that would cost hundreds of thousands of pounds. What people don't seem to realise is that these are very rare instances. The vast majority of number plates for sale cost a few hundred to maybe a thousand pounds – very modest in comparison."
At one point in the article it suggests that number plates are "an ostentatious waste of cash", while motoring journalist Mike Rutherford was quoted as saying he couldn't think of anything with worse value for money.
"Clearly there is confusion about what our customers want from their number plates. I think of it more about being unique and adding a little bit of your own personality to your vehicle," explained Eric Craggs. "It isn't fair to call them a waste of money. I don't get the appeal of designer shoes, but I wouldn't begrudge someone from spending their own money on them."
The article also describes owners of private number plates as "braggart" and "egomaniacs".
One contributing journalist, Mike Rutherford, said: "I assume that the person who has a personalised number plate is the person who walks down the street and wants to be noticed."
"I couldn't disagree more," said Eric Craggs. "The majority of our cliental are not buying to get noticed. Many tell us they don't like to go for their names even, and would rather have their initials specifically because they are less noticeable."
Number plates have a rich history and have become a niche trend since the DVLA themselves started selling selected plates to the private market.
Buyers can use the combination of letters and numbers to personalise their registrations by spelling names, nicknames and others.
National Numbers is one of the first established private number plate dealers with over 30 years of experience. Their vast database of over 34 million number plates includes options for all pockets and start from a little as £99. Their helpful and knowledgeable sales team will be able to help you find the perfect registration for you.