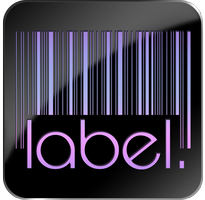 Charlotte, NC (PRWEB) May 16, 2013
Label Charlotte, in conjunction with the charity Amped 4-A-Cure, combined their collective think tank to construct a wildly successful night of fighting cancer through music. Headlining last night's event was Grammy Award winning R&B recording artist NE-YO, known for his work with many charitable organizations including Amped 4-A-Cure.
Tremendous buzz and anticipation surrounded the Charlotte based mega entertainment venue Wednesday night as patrons, philanthropists and donors alike gathered to enjoy the sights and sounds Label had to offer. The general theme was to engage individuals in utilizing the universal language of music as a vehicle to raise funds, and spread the word of awareness for cancer research, early detection and prevention.
As anticipated, there was a pronounced turn out for the event containing many individuals ready to contribute to this worthy cause. One could observe the sheer giving atmosphere that accompanied each party as Label quickly hit capacity. As generous donations began to enrich the mood evoked, seamlessly the music put forth by NE-YO provided an additional layer of giving. When all was said and done, the feelings of empowerment, joy, and inspiration were a mutual benefit among all in attendance. The event was regarded by many as a great success, raising money for a fantastic cause, and promoting awareness for a great charity.
About Label: Marked as the Mega Club, LABEL is ready to "Party with a Purpose" and introduce you to one of the most sophisticated day-into-night entertainment venues located in the NC Music Factory, in Charlotte. LABEL will bring a new level of nightlife and unique entertainment experience to the queen city of Charlotte, NC. http://www.labelcharlotte.com/
About Amped 4-A-Cure: A non-profit organization that uses the universal language of music as its vehicle to deliver the message to the masses about the importance of supporting the efforts of cancer research, early detection and prevention. By embracing all genres of music just as we are Amped 4-A-Cure for all types of cancer, A4AC is able to reach and spread the word to all people, from all walks of life. http://www.amped4acure.org