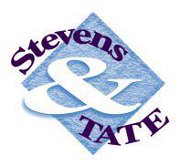 This is one example of how companies can capitalize on today's marketing technologies and communications formats to improve their visibility.
Lombard, IL (PRWEB) May 16, 2013
Stevens & Tate Marketing launched an online communications program for Craven Closeouts to build pre-show excitement and increase on-site activity at one of the wholesale buying industry's largest trades shows: ASD Las Vegas.
The program combined a five-week Google AdWords program along with email blasts to both current customers and prospects. During the period when the program ran, traffic to http://www.cravencloseouts.com was approximately three times greater than the five weeks prior and after.
"This is one example of how companies can capitalize on today's marketing technologies and communications formats to improve their visibility," said Dan Gartlan, Stevens & Tate president. "With the right term analysis targeted at what words customers use when searching online, pay-per-click advertising—combined with targeted emails—is an effective source of lead generation for companies in the B-to-B space."
In fact, according to the "2012 B2B Marketing Benchmark Report" from MarketingSherpa, multichannel messaging was rated the most effective tactic for increasing engagement. That's because when a target audience receives the same message from a company via multiple channels, it creates a consistent and more engaging experience.
In addition, according to MarketingSherpa's "2013 Email Marketing Benchmark Report," a company's website and events such as tradeshows are two of the top three marketing channels organizations are integrating with their email programs.
"We have done eblasts before trade shows in the past, but never experienced the results we hoped for," said Jack Craven, president of Craven Closeouts. "This time we took a more strategic approach and used multiple marketing vehicles to get the message out that Craven Closeouts was attending the ASD Las Vegas show.
"Having Stevens & Tate manage the AdWords campaign and execute the eblasts freed up our sales team to focus on personal interaction with key customers and prospects," Craven added.
According to Gartlan, moving to an interactive communications model provides additional resources to support sales efforts. An effective lead generation plan builds brand recognition over time—and that ultimately leads to higher conversion rates and new opportunities. Marketing efforts such as SEO, PPC and eblasts also widen the value of the Craven Closeouts brand and set the stage for sales follow up. However, connecting online via email or the website should be viewed as the first step to building rapport with prospects.
Since partnering with Craven Closeouts in December, Stevens & Tate has introduced several new marketing initiatives to the company to augment their sales efforts. For example, the agency has enhanced http://www.cravencloseouts.com to improve conversions by making the call to action more prominent on all web pages. In addition, the emails promoting the trade show are part of a larger, ongoing email program that keeps the Craven Closeouts name top of mind with customers and prospects.
"The economy is on the mend and smart companies are looking to marketing to grow again," said Gartlan. "Finding ways to generate more qualified leads is only one of the ways marketing contributes to that growth."
Craven Closeouts is not alone in embracing marketing communications. According to the "Small Business Technology Survey" published in 2013 by Constant Contact, 50 percent of small business owners agreed that email marketing is effective at engaging existing customers and attracting new ones.
Founded as L. Craven & Sons in 1950, Craven Closeouts has become one of the nation's preeminent wholesale closeouts companies. Still family owned and operated, Craven Closeouts is headquartered in Melrose Park with a 100,000-square-foot, temperature-controlled storage facility and 5,000-square-foot showroom.
Located just west of Chicago in Lombard, Illinois, Stevens & Tate Marketing provides clients with bold, innovative, on-strategy creative while providing measurable results—earning the agency a reputation for advertising excellence. The firm provides a full range of marketing services, integrated message development, and cost-effective media planning and execution. Visit the website at http://www.stevens-tate.com to view creative work and explore expertise further. For more information, call (630) 627-5200.