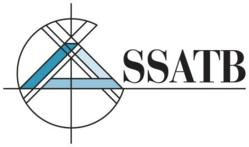 The report found that those leading admission are left out of crucial discussions about finance and the long-term sustainability of the school.
Princeton, NJ (PRWEB) May 21, 2013
The Secondary School Admission Test Board (SSATB) released its 2013 State of the Independent School Admission Industry Report and the findings indicate that the profession of enrollment management in the independent school community must be given increased deference to ensure both strategic and foundational institutional success. This call to action comes at a critical time as enrollment in independent schools has been challenged in the past decade due to the growth of charter schools, changing demographics, and affordability issues as a result of the economic downturn.
"The admission office at an independent school is responsible for generating 80-90% of the school's operating revenue through recruitment and selection of students, but the report found that those leading admission are left out of crucial discussions about finance and the long-term sustainability of the school," stated Heather Hoerle, Executive Director of SSATB. "While college and university enrollment managers are regarded as key players on campus, some admission professionals in the independent school community are still viewed as gatekeepers and hostesses, though their responsibilities indicate otherwise."
The survey found that only 35% of admission directors in independent schools regularly attend board meetings, and only 13% and 16% report that the admission office plays a key role in setting tuition and financial aid, respectively. Beyond their significant revenue generation responsibilities, 71% of respondents report marketing responsibilities and 57% claim financial administration responsibilities for the school, in addition to admission responsibilities. Yet 60% of those leading admission come from a teaching background, with just 43% reporting experience in marketing and 17% indicating experience in finance.
"The disconnect between the responsibilities of the position and the qualifications needed to perform successfully perpetuates concerns about an admission professional's perceived value and needed competencies when it comes to the key business decisions of the school," continued Hoerle. "SSATB will engage heads of school in critical dialogue regarding the role of the admission professional , while continuing to offer high-level professional development opportunities in marketing, finance, and leadership skills."
The report also contains critical data regarding admission operating, travel, and marketing budgets, as well as admission department salary statistics.
The report's findings will be presented at various regional and national independent school community meetings and conventions over the next six months. A download of the complete report is available at http://www.admission.org/stateoftheindustry2013, along with an executive summary of the reports' key data points.
About SSATB
SSATB's mission is to provide unparalleled leadership and service in meeting the admission assessment and enrollment needs of schools, students, and families. In addition to admission testing and an application service, the organization provides enrollment managers with a wide range of professional development tools, including seminars, webinars, and data support services. SSATB is committed to the advocacy of independent school admission and its vital role in school sustainability. For more information, please visit http://www.admission.org.