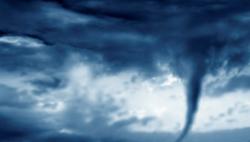 "Right after a disaster, scammers swing into action to target vulnerable consumers who are trying to cope with the aftermath," said Jeannette Kopko, spokesperson for BBB serving Dallas and Northeast Texas.
Dallas, TX (PRWEB) May 17, 2013
After tornadoes and strong storms swept through North Texas the night of May 15, 2013, consumers and businesses are picking up and beginning to deal with the damage. Better Business Bureau (BBB) warns that it would not be surprising to find scams popping up to take advantage of those in need as well as those who want to help.
"Right after a disaster, scammers swing into action to target vulnerable consumers who are trying to cope with the aftermath," said Jeannette Kopko, spokesperson for BBB serving Dallas and Northeast Texas. "After the North Texas tornadoes, BBB warns consumers to be on guard against online scams, roofing and home repair scams, and phony appeals for disaster relief."
Online scams could include phishing and smishing using news of the event to get attention and steal information or download malware.
Roofing and home repair businesses often walk the neighborhoods after a storm offering their services. Some may be "storm chasers" from out of town who take money up front but do unsatisfactory work or leave jobs unfinished – or not started at all. After last year's tornadoes, some homeowners paid thousands of dollars but are still without finished roofs.
As relief efforts get underway and consumers look for ways to help victims, scammers use fake websites or social media accounts to solicit donations. After the Newtown shootings, one website was shut down after the family objected that the victim's name was used without permission.
BBB offers these tips on dealing with the tornadoes' aftermath:
Phishing, Smishing, and Spoofing

Watch out for phishing emails offering a link to video of the storms or damage. If you click on a link or download, you could find that you've turned over sensitive personal information or downloaded malware that would harm your computer.
Phony text messages, called smishing, could seek donations or offer a link to information. Clicking on the link could lead to a page where personal information would be collected for identity theft. Or exorbitant charges could be added to your phone bill.
Scammers can spoof the number or name that appears on caller ID to make it appear that a charity is calling for donations.
Repairs
If your property is damaged, check with your insurance company as soon as possible. Make any temporary repairs that may be necessary and keep receipts.
Get everything in writing, including a permanent address and phone number for the business. Beware of high pressure to sign right away or scare tactics about the condition of your property. Don't make a large down payment or pay in full until everything is completed to your satisfaction.
Make sure you know what you're signing. Is it an estimate or a contract? Watch out for agreements that call for consumers to pay a sizable fee just for cancelling.
Check out businesses before signing. To check out a business with BBB, start at http://www.bbb.org or use the free BBB iPhone app, in the app store or at http://www.bbb.org/iphone.
Find lists of BBB Accredited Businesses who are screened, approved and monitored at http://www.bbb.org/dallas/accredited-business-directory. Among the categories are:
Roof Repairs and Roofing Contractors
Windows
Carpet and Rug Cleaners
Water Damage Restoration
Contractors - General
Tree Service
Hauling and Clean Up Services, and Debris Removal
Charitable Donations
Beware of high pressure to give or appeals that are heavy on emotions but short on specifics about what the group is doing. Check out charities with BBB Wise Giving Alliance and find tips on giving at http://www.give.org.
Remember that the community's needs will be ongoing, and your contribution will be appreciated as much later as right away. You can take time to find out about charities and think about the causes you want to support.
If you are donating items, make sure the organization collecting the goods has verified that the goods are actually needed and can deliver the items. You may want to consider a donation of money instead. Disaster relief organizations usually need cash to buy what's needed and get it where it can be used.
About BBB
BBB serving Dallas and Northeast Texas is an independent, non-profit business-supported organization that sets and upholds high standards for fair business practices and works for trust in the marketplace. BBB helps consumers find and recommend businesses, brands, and charities they can trust. Businesses that earn BBB accreditation contractually agree and adhere to the organization's Standards For Trust. BBB provides services for both BBB Accredited Businesses and non-accredited businesses. BBB services include BBB Business Reviews on businesses, lists of BBB Accredited Businesses by category, customer complaint resolution services, advertising review for truth in advertising, and tips and alerts for consumers and for businesses. BBB serving Dallas and Northeast Texas was founded in 1920 and is one of 113 BBBs serving the U.S. and Canada. Last year, people relied on BBB for Business Reviews, consumer tips, and scam alerts more than 124.5 million times. For more, start at http://www.bbb.org.