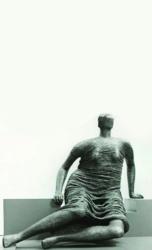 Birkbeck Arts Week 2012 was a chocolate box of assorted events for an arts enthusiast to pick from.
(PRWEB UK) 17 May 2013
Birkbeck Arts Week is open to anyone with an interest in arts and culture and all events are free to attend. One attendee at last year's Arts Week said: "Birkbeck Arts Week 2012 was a chocolate box of assorted events for an arts enthusiast to pick from, a platform for students and tutors across the arts courses to engage in a more open setting, tutors expressing the very latest research through a particular theme or object for their session."
2013 programme:
Highlights of the Birkbeck Arts Week programme for 2013 include:

From screen to stage: a workshop and discussion panel about adapting films for theatre, with award-winning writers David Eldridge (Festen at London's Almeida Theatre) and Jack Thorne (Let the Right One In at the National Theatre), and Marla Rubin (producer of both these theatrical adaptations).
To pay or not to pay? Voluntary labour in the arts: A panel and audience discussion with guests including Anthony Biggs (artistic director, Jermyn Street Theatre) and Paul Fleming (Equity).
Writers Hub presents: Getting published in the Digital Age: a panel of industry experts including Isobel Dixon (Director, Blake Friedmann Literary Agency), Ted Hodkinson (Online Editor, Granta) and Rebecca Swift (Director, The Literary Consultancy).
Science and writing: readings from distinguished writers of fiction, drama and poetry, and a roundtable discussion between writers, scientists and academics on the intersection between science and creative writing.
John Smith's Hackney films: screening of three works by experimental film-maker John Smith, who will be present for a discussion following the screening:
o The Girl Chewing Gum (12 mins.)
o Hackney Marshes (TV version) (30 mins.)
o Blight (14 mins.)
The lively programme of events, which mainly take place in the beautiful buildings at 43-47 Gordon Square (once home to several members of the Bloomsbury Set and now home to Birkbeck's School of Arts), reflects the vibrancy and diversity of the teaching and research underway at the School of Arts at Birkbeck.
Birkbeck Arts Week also offers opportunities for members of the public to participate. There will be taster sessions on reading American modernist poetry and memory and identity during the Renaissance.
To see the full programme and book your place at an event, visit the Arts Week website at http://www.bbk.ac.uk/artsweek.
Birkbeck is a world-class research and teaching institution, a vibrant centre of academic excellence and London's only specialist provider of evening higher education.
Birkbeck is ranked among the top one per cent of universities in the world in the Times Higher Education World University Rankings 2012.
We encourage applications from students without traditional qualifications and we have a wide range of programmes to suit every entry level.
18,000 students study with us every year. They join a community that is as diverse and cosmopolitan as London's population.
To see our full range of Arts courses visit http://www.bbk.ac.uk/study.