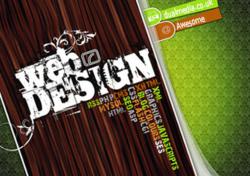 We can no longer ignore the fact that many use their phones and tablets to buy, so this experience must be as good as, if not better, than shopping and browsing from a PC
(PRWEB UK) 20 May 2013
Multi-channel marketing and responsive web design has been big news in the retail industry this year with huge brands such as John Lewis embracing it to increase consumer loyalty and drive growth. It focuses on a single host and provider for all of a company's platforms from mobile to tablet to web and even offline.
Integrating these seamlessly is the key to offering a holistic consistent experience that pleases customers as they can continue their journey through devices knowing that the features will stay the same.
For example for a retailer such as John Lewis, this responsive web design enables a shopper to start their shop on the move from a mobile, continue on a PC at work and complete it on a tablet at home without losing any information, having to sign in multiple times or conducting new searches as information is shared across the board.
Martina Mercer is the editor of eCommerce Week and an award winning copywriter for Dual Media ltd, she explains, "The user experience is of utmost importance now, as the consumer has all the control. The transition between APPs and websites is clumsy as best and it can leave shoppers either opening a web page on their phone or abandoning their browsing altogether. We can no longer ignore the fact that many use their phones and tablets to buy, so this experience must be as good as, if not better, than shopping and browsing from a PC."
Dual Media, the eCommerce web designers, have already delivered this service to their clients, allowing them to offer a uniform platform and POS across the board. Andrew Brown the CEO explains how it works, he says, "Web Responsive Design ensures that the same design is used across every platform so users experience a consistent journey. It works by adapting the size of the website to the size of the device, while ensuring all key messages and marketing materials are still prominent and browsing is as easy as ever. Through using one host that's responsive to how the customer interacts with their business, companies are able to show they care about the user experience thus increasing their conversions."
It is estimated that by 2015 over 1 billion users will use only their mobile phones or smart phones to access the web and shop online and this is why Dual Media urge their clients to act now.
Dual Media Ltd are one of the UK's leading online development and marketing specialists who's clients range from corporate giants such as the Telegraph, The NHS and Hi life diners club to local SME's and small online e-commerce shops. We provide a full suite of online services which design, corporate identity, App development, Search engine marketing and bespoke programming / database management.