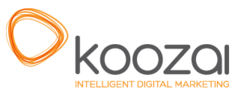 Being nominated as a shortlist entry is a fantastic achievement in itself so we are really proud that we have come this far.
(PRWEB UK) 16 May 2013
Koozai, a UK based Digital Marketing Agency, are pleased to announce their second shortlist of the year after being selected as a candidate for the 2013 European Search Awards.
The shortlist relates to the category of Best Local Campaign in recognition of the SEO and PPC strategy that the agency has implemented for their client, The London Foot and Ankle Centre.
Taking place in the prestigious Hotel Arts, Barcelona, the winner will be crowned on Thursday 20th June and Koozai are hoping to claim the top spot after taking the coveted award for Best Use of Search in the Finance Industry at last year's event.
The Digital Marketing Agency will be up against tough competition this year with four other candidates aiming to take home the award. The European Search Awards recognise the best and most innovative online marketing campaigns within Europe and is one of the most prestigious award ceremonies in the online marketing industry.
Last year Koozai secured a Some Comms Award by winning the category for Best Business Blog as well achieving 'Best in Class' for Financial Services in the Interactive Media Awards. After picking up the Silver Award for Best Rebrand of a Digital Property at the Transform Awards 2013, they are now hoping to build on their momentum by winning the Best Local Campaign category in June.
Speaking about the shortlist, Koozai's Managing Director, Ben Norman, said: "We are delighted to have once again been shortlisted in the European Search Awards and we are hoping that we can make it two in a row following our success in 2012. We have worked really hard to increase the online visibility of The London Foot and Ankle Centre through both SEO and PPC so it's nice to see that we are being rewarded and noticed for our efforts."
"Being nominated as a shortlist entry is a fantastic achievement in itself so we are really proud that we have come this far. We wish all nominees the very best of luck, and we'll be keeping our fingers crossed."
For more information please visit: 2013 European Search Awards
About Koozai:
Founded in 2006 by Ben Norman, leading UK Digital Marketing Agency, Koozai, offer a full range of professional digital marketing services for a diverse and expanding customer base. Specialising in Search Engine Marketing (SEO), Pay per Click Management (PPC), Social Media and Brand services, the UK based firm are able to provide complete solutions for clients from all industries and companies of any size.