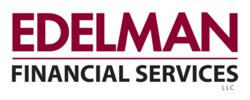 Fairfax, VA (PRWEB) May 20, 2013
Edelman Financial Services, one of the nation's largest independent financial planning and investment management firms(1), has hired industry veteran James Barnash to serve as Financial Planning Manager.
With more than 30 years of experience in the financial services business, Barnash has occupied a variety of roles including independent financial planner, corporate executive and advisor for successful financial services firms. Most recently, Barnash was the president of JABarnash & Associates, a consultant for RIA and broker-dealer firms.
Barnash spent six years on the national board of the Financial Planning Association, including serving as President in 2005 and Chairman in 2006. He played a critical role at the FPA and worked with advisors around the country to provide advice to investors with limited financial resources. He also oversaw the FPA's successful litigation of the SEC to clearly define advisors who provide service and those who sell products.
As Edelman Financial Services continues its nationwide expansion, adding 30 advisors this year, Barnash will have an integral role in their training, support and management. The firm's advisors are prohibited from spending time marketing; instead, the firm provides each advisor with all the clients he or she can handle, along with complete support services to enable the advisors to provide excellent advice and service to each client. The firm currently has 20,000 clients nationwide, with $10 billion in assets under management(2).
"Our goal is to attract exceptional advisors who are committed to the long-term financial success of our clients, and the success of our advisors is equally important," said Chairman and CEO Ric Edelman. "Jim will enhance our abilities, and we are very excited that he has joined our team."
"I'm looking forward to helping the firm achieve its goals," said Barnash. "Edelman Financial Services is recognized for recruiting some of the top advisors in our industry, and I'm excited to be working for Ric and helping him continue to deliver world-class service to EFS clients."
Barnash earned a B.A. in History from DePaul University, and he currently serves as a member of the school's College of Liberal Arts & Sciences Advisory Council, co-chair of the Planned Giving Advisory Council and co-chair of the College of Liberal Arts & Sciences Campaign 2012 task force.
About Edelman Financial Services
Edelman Financial Services provides financial planning and investment management services for individuals and families, as well as 401(k) plans and institutional investment management for businesses. The firm is headed by renowned financial advisor Ric Edelman, three times named by Barron's the #1 independent financial advisor in the nation(3). His television series The Truth About Money with Ric Edelman airs on Public Television stations across the country, and his syndicated radio program can be heard in more than 65 markets. He is also a sought-after speaker and best-selling author who has published seven books. For investment advice and other financial planning services, or to speak with an advisor, call 888-PLAN-RIC (888-752-6742) or visit RicEdelman.com.
_______________________________________________________________________________
Ric Edelman is Chairman and CEO of Edelman Financial Services LLC, a Registered Investment Adviser, and CEO, President and a Director of The Edelman Financial Group Inc. He is an Investment Adviser Representative who offers advisory services through EFS and a Registered Principal of (and offers securities through) Sanders Morris Harris Inc., an affiliated broker/dealer, member FINRA/SIPC.
1. Based on a 2012 Financial Advisor Magazine survey of independent registered investment advisors that file their own ADV statement with the SEC, provide financial planning and related services to individual clients, and have at least $50 million in assets under management as of 12-31-2011. Only advisors that completed the survey are included in the rankings. Assets under management totals are taken from the total assets under management, as of 12-31-2011, reported on the firm's form ADV. Edelman Financial Services ranked 10th in assets under management as of 12-31-2011.
2. As of March 31, 2013.
3. According to Barron's, "The formula [used] to rank advisors has three major components: assets managed, revenue produced and quality of the advisor's practice. Investment returns are not a component of the rankings because an advisor's returns are dictated largely by each client's risk tolerance. The quality-of-practice component includes an evaluation of each advisor's regulatory record." The rankings are based on the universe of applications submitted to Barron's. The selection process begins with a nomination and application provided to Barron's. Principals of Edelman Financial Services LLC self-nominated the firm and submitted quantitative and qualitative information to Barron's as requested. Barron's reviewed and considered this information which resulted in the rankings on Aug. 27, 2012/Aug. 28, 2010/Aug. 31, 2009.