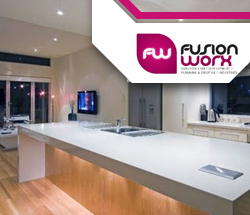 Similar companies to ours concentrate on the design alone, believing that as long as it looks good they've fulfilled their brief
(PRWEB UK) 20 May 2013
This month the government have rolled out a new Green Deal scheme in order to help households tackle the rising cost of utility bills. Instead of giving money to the residents, the Green Deal actually offers loans and grants direct to the home.
This means that many who rent can now benefit from a new boiler, double glazing, cavity wall insulation and more for just a few pounds a week. If they move house, the loan from the government stays with their previous residents allowing the new tenants to take it on.
Known as the "Wild West" of the property industry the rental market is now experiencing huge changes due to the green deal as tenants take control, however Fusion Worx builders from Blackpool are keen to reiterate that when conducting home improvements, energy saving is always at the top of their list.
Unlike other builders Fusion Worx builders Preston operate in a unique way, assessing how any work can incorporate eco-friendly measure to retain extra heat, lower utility bills and satisfy the customer long into the future. Fusion Worx will always offer professional advice not only on the aesthetics of a build but the scope for it saving money in the long term ensuring clients receive an incredible return on their investment when they view builders in Lancashire or a Fusion Worx build.
Andrew Brown the founder of Fusion Worx explains why this is so unique in the North he says, "Similar companies to ours concentrate on the design alone, believing that as long as it looks good they've fulfilled their brief. It's not until a year later that clients see their energy bills rise and realise that the design hasn't considered practicality or expense in the long term at all. That's why we ensure we assess all angles from the outset as we want our clients to love our designs and our work not just in the short term but in ten years' time when they realise how economical it is to maintain. This sets us apart from the rest and despite our holistic approach; it never compromises the design at all."
To see recent projects please visit http://www.fusion-worx.co.uk
Fusion-Worx are builders in Lancashire who are a group of licensed industry professional's ranging from builders to joiners, to electricians to plumbers. Fusion has the ability to take on both domestic and commercial projects no matter what size the job is or what it entails. From a simple house conservatory to a restaurant or shop rebuild no job is too big or too small.