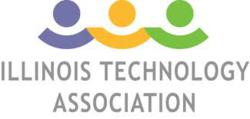 We are grateful to the ITA and the incredible network of advisers and supporters who have worked with us get to this point
Chicago, IL (PRWEB) May 16, 2013
The leading selection management platform, Hireology, is featured today on the Illinois Technology Association's (ITA) weekly spotlight segment. Along with three other industry leaders, Hireology's CEO Adam Robinson answered a series of questions about their growth and future.
With quotes about how Hireology makes money and encourages trends, Robinson also thanked the ITA for their continued support to the technology community.
"We are grateful to the ITA and the incredible network of advisers and supporters who have worked with us get to this point," said Hireology CEO, Adam Robinson. "There is just no way to do this without help, and we've been fortunate to have some amazing people in our corner."
Also featured in this week's spotlight is Hireology partner, EmpowerHR, FieldGlass, and SurePayroll. Each company answered a series of 10 questions related to their funding, needs, and growth. To view the ITA Spotlight, click here.
About Hireology
Hireology's award-winning Selection Management System helps companies organize their hiring process and leverage data to make better hiring decisions. Franchise systems, banks and financial institutions, healthcare systems, dealer networks, and other multi-site operators use Hireology's web-based Selection Manager™ to deliver consistent and repeatable hiring decisions in the field - leading to better hiring decisions, lower turnover, and increased profitability per location. For more information, please visit http://www.Hireology.com.
About the Illinois Technology Association
The Illinois Technology Association (ITA) is the driving force behind Illinois' vibrant technology industry. ITA's extensive lineup of curated member programs and services address three key critical areas: growth, talent, and visibility. By leveraging the connections and expertise of its more than 600 member companies representing a workforce that is 50,000 strong and growing, the ITA provides the ecosystem growing technology companies need to succeed. For more information, visit http://www.illinoistech.org, follow the ITA on Twitter at http://www.twitter.com/itabuzz, and view the ITA's Facebook profile at http://www.facebook.com/illinoistechnology.