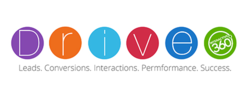 Amarillo, TX (PRWEB) May 16, 2013
Interactive 360, Inc. is proud to announce that its newly formed Social Media Department is officially in place and staffed as of May 13, 2013. The Social Media Department, led by Randi Hudson, will provide social media marketing services for all of Interactive 360, Inc.'s clients. The social media marketing campaigns were previously handled by other members of Interactive 360, Inc.'s Marketing Department, but with the recent growth of clients, it was determined that a separate team needed to be established that could focus solely on the social media needs of clients. The newly hired members of the team are Blake Boone, Brand Ambassador, and Social Media Interns Zivorad Filipovic and David Gisch. All members of the Interactive 360, Inc. staff welcome them and look forward to them being an important part of the team.
With the importance of social media growing daily in the digital marketing segment, the planning and implementation of these campaigns requires a dedicated focus. While there is no magic formula for social media success, it can be driven to positive performance through monitoring, tracking and research. Social media is designed to be interactive and the ability to make it a two-way line of communication is an important key to continued growth. Effective social media marketing also requires the ability to integrate all social media platforms, including Facebook, Twitter and blogs into one package that allows each component to benefit from all of the others. Creating one department to focus on the social media marketing needs of clients assures that the entire focus is on this important component of a complete and effective digital marketing package.
Interactive 360, Inc. CEO Rick McLey explains that, "successful web-based marketing is dependent on planning, monitoring and ongoing improvement in order to provide the best results". Every department at Interactive 360, Inc. has a specific piece of the digital marketing puzzle that must be properly formed shaped in order to complete the entire puzzle that represents their clients' successful digital marketing package. For more information on what Interactive 360, Inc. can do to help your digital marketing campaign succeed, please visit their website at Interactive360.com or call them at 888-762-7407 and one of their marketing experts will be happy to assist you.