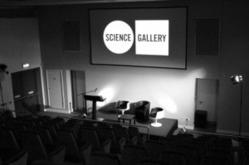 Dublin, Ireland (PRWEB UK) 17 May 2013
On the 22nd of May, Cpl resources will be hosting a free event to discuss the latest trends and developments from the world of Technology. The keynote speaker will be Adrian Weckler, digital and technology editor for the Sunday Business post. The talk aims to address how the latest innovations in computing, mobile consumer devices, hardware and software will impact upon the IT candidates of the future.
Adrian will provide in-depth insights and analysis into global tech trends, touching on such hot topics as Cleantech, Lean Start-ups, next generation smartphones, broadband in Ireland, social media and Big data. Following Adrian's lecture, Cpl Director of ICT, Peter Cosgrove will discuss briefly the ever evolving and pervasive nature of technology within business and how it has begun to influence strategy, IT solutions and customer engagement. Many of the roles Cpl currently recruits for did not exist 10 years ago and this further serves to underline how the labour market is being continuously shaped by technological developments.
The event is targeted at IT jobseekers and staff who are interested in learning about the trends of technology and how this may impact on the future of their careers. Following the conference, attendees will be invited to attend a networking evening where they can engage with other technology professionals and industry experts.
Conference Details:
Date/Time: 22nd May, 5.30pm
Duration: 50 mins approx. Followed by networking event
Venue: Paccar Theatre, Science Gallery, Trinity College, Pearse Street
Price: This is a public event provided at no cost. To indicate your interest in attending, register with Cpl via their website by clicking here. You will be sent an e-invite closer to the date of the event.
________________________________________________________________________________
About CPL
CPL Group offers a flexible portfolio of recruitment, outsourcing and HR solutions to the public and private sectors.
Founded in 1989 by chief executive officer, Anne Heraty, CPL was floated on DCM of the Irish Stock Exchange and AIM of the London Stock Exchange in 1999. CPL has been placing ICT professionals since the company's creation in 1989. As Ireland's leading IT and Web placement agency, we have a team of highly specialised recruitment consultants from IT backgrounds and we consistently attract the best employers in the industry. We are always seeking top programming, networking, management and senior skilled professionals from Ireland, the UK, EU and overseas. In particular, we recruit in 3 main areas - Infrastructure, Software and Professional Services.