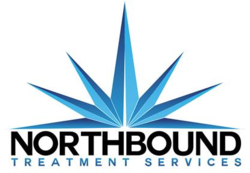 (PRWEB) May 16, 2013
Northbound Treatment Services, the popular rehab treatment experts, are presenting a special June 2013 networking and CEU event. This one-night-only event will feature an informative course by the esteemed intervention specialist Scott Graham, CDS III, CDP, and co-owner of Carefrontations. This comes as good news to addiction treatment professionals seeking educational and networking opportunities.
Mr. Graham's course, entitled "Intervention...It's Not What It Used to Be," is slated to take place Wednesday, June 12, 2013 from 5:30 PM to 7:30 PM in Costa Mesa, California. The course will focus on the full intervention process, as well as what is involved in organizing successful interventions. Attendees will learn the fundamentals of who should participate in interventions, what the appropriate addiction treatment options are, relapse prevention strategies, and more.
Beginning his career as a successful Los Angeles County Sheriff's Deputy, Graham eventually transitioned into intervention treatment therapy, where he has since become an authority on the subject. Since 1988, Graham has participated in over 2,000 interventions for a wide variety of dysfunctions. His courses are designed to motivate and educate participants.
Attendees can expect to earn 1.5 Continuing Education Credits. Light refreshments will be available. Northbound Treatment Services recommends that interested parties register for this special event as soon as possible to guarantee seating. The June 2013 Networking and CEU Event at Northbound occasion will be located at Northbound Treatment Services, 1040 W. 17th Street, Costa Mesa, CA.
As a leading rehab treatment center, Northbound Treatment Services is well sought-after for their world-class alcohol and drug addiction treatment programs and services. They offer a wide variety of comprehensive solutions, including their highly acclaimed dual diagnosis treatments, gender specific programs, Northbound Academy and more. Northbound Treatment Services is proud to present Scott Graham, and they welcome the addiction treatment community to attend and discuss the full spectrum of interventions and more.
About Northbound Treatment Services
National Treatment Services is an Orange County, California based alcohol and drug addiction treatment center open twenty-four hours a day, seven days a week. Northbound Treatment Services operates a fully licensed drug and alcohol detoxification center, specializing in medical detoxification and in aiding clients through the various stages of the rehabilitation process. Inpatient and outpatient services are offered to best ensure a full recovery with continued success. They have certifications with The National Association of Addiction Treatment Providers (NAATP), the California Department of Alcohol and Drug Programs, the National Alliance on Mental Illness (NAMI), and they are Court and Probation Approved. They are BBB Accredited. For more information, visit http://www.livingsober.com/ or follow them on Facebook, Twitter, LinkedIn, or Pinterest.