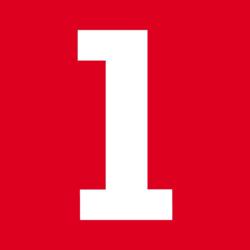 We are very pleased to form a strategic alliance with MonkeyMedia Software's Catering Institute.
Vancouver, BC (PRWEB) May 17, 2013
MonkeyMedia Software, a provider of complete catering solutions for multi-unit restaurant operators, has announced its second Catering Institute Industry Affiliation partner, Primary Color, an award-winning graphic communications company with locations in Los Angeles, Orange County, and Atlanta.
Primary Color has become catering certified through the Industry Affiliation Program as part of MonkeyMedia Software's Catering Institute, which officially launched in March. This partnership allows Primary Color to work with MonkeyMedia Software's clients to better understand their catering needs, and provide printing and marketing solutions for their catering and off-premise programs.
"We at Primary Color are very pleased to form a strategic alliance with MonkeyMedia Software's Catering Institute," said Paul Wartman, Senior Vice President. "We look forward to working with multi-unit restaurant operators, franchisors, and restaurateurs to help them enhance their brand while growing sales."
The Industry Affiliation Program is designed specifically for industry partners looking to become certified in The Five Pillars of Restaurant Catering:
1. Leadership
2. Centralized Services
3. Sales and Marketing
4. Operations
5. Delivery
Throughout the certification process, Primary Color participated in training classes, worked through education manuals, and was given opportunities for ongoing assessment. Primary Color is now a recognized Industry Affiliate and is able to work in partnership with MonkeyMedia Software when it comes to client catering programs.
"With Primary Color as our second Industry Affiliate Partner we continue to enhance the mission of our Catering Institute," said Erle Dardick, CEO of MonkeyMedia Software and Founder of the Catering Institute. "It is our goal to provide a strategic catering perspective to multi-unit restaurant operators and by having affiliate partners such as Primary Color we can better help those operators get catering and grow sales."
MonkeyMedia Software launched its MMS Catering Institute™, in March 2013, as an education and certification institute for restaurants and vendors implementing, or improving, catering and off-premise operations. The MMS Catering Institute™ ensures that executive, management, leadership, and all other team members are focused on the common goal of ensuring their catering and off-premise programs are a success and maintain scalability for future growth. All of MonkeyMedia Software's strategy and education services are now offered by the Catering Institute.
About Primary Color
Primary Color has been producing world-class marketing products and solutions since 1985. With its dedication to print innovation, quality and service, Primary Color has positioned itself as an industry leader.
By focusing on technology, Primary Color analyzes traditional workflows, recommends improvements and develops and implements modern, systems-driven print solutions. Primary Color provides turnkey services across all pre-media, print and web-based technologies to simplify marketing execution.
Primary Color has been certified as a G7 Master Printer and is an FSC and 3M certified company.
About MonkeyMedia Software
MonkeyMedia Software helps restaurant operators grow sales and increase profits by educating them to become experts at feeding their customers where they live, work and play. Using our turnkey Get Catering and Grow Sales!™ System, a toolkit for catering strategy, education and software, we work closely with each brand's executive team to drive strategic alignment, provide education for team members, and deploy an enterprise software platform to service and support the off-premise business channel. We accomplish this through our Catering Institute and MonkeyCatering™ platforms:
The MMS Catering InstituteTM sets the standard for catering education and certification for restaurants.
MonkeyMedia Software's MonkeyCatering™ is an enterprise cloud-based, mobile-friendly software platform to manage and track restaurant catering operations from lead generation (CRM), client management and order-taking to production, delivery and real-time reporting for results-based decision-making.
Feed Your Customers Where They Live, Work and Play!™
Let's talk catering.
MonkeyMedia Software
1-877-6-MONKEY
getcatering@monkeymediasoftware.com
http://www.monkeymediasoftware.com
@monkeymedia