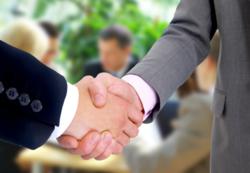 Welcome to the New Age of Advertising
San Diego, CA (PRWEB) May 21, 2013
Now, business owners seeking an advertising agency that can handle graphic design, branding and marketing campaigns frequently wonder what sets one agency apart from the rest. Santora Media Group just announced that a brand is the cornerstone of marketing. An agency that specializes in developing unique strategies and then implements agreed upon standards in complete advertising campaigns is definitely the best agency to hire.
Strong branding now enables potential and current clients to immediately recognize a company. Branding is more than a powerful logo design. It includes catch phrases, graphic design standards and even text formatting. Each of these aspects of branding work together to define your company and to communicate on its behalf.
Graphic design services are critical for an advertising agency. It is very important in todays economy to review the design portfolio of an agency to ensure that their designs are not only eye-catching, but also current. It is recommended that people who are looking for an advertising agency spend time researching what the most successful companies are doing with their advertising and brand, because these companies are most likely very current.
A strong advertising agency will offer clients a complete evaluation of their current processes, in order to determine what needs must be fulfilled and to prioritize a plan of implementation. They will work with clients, in a collaborative manner, to ensure that everyone is comfortable with the outcome of each aspect of the project.
After a strong brand plan is in place, logo design can begin. The agency's graphic designers will propose several different approaches to graphic representation in order to provide clients with options. All artwork should be submitted to the client for approval and open for revision as required. When a logo design is in place, the agency can begin to work with the client to design a marketing plan.
Implementing an advertising plan is exciting for both the agency and a client. A strong foundation and logo design makes it easy for graphic designers to come up with materials a client can use in each facet of the plan. Planning ahead is a strong business strategy and the right ad agency will recognize this.
Business owners depend on their ad agency to find new and innovative strategies that can help convert potential customers into paying customers and build the company's bottom line. There is strength in experience. In order to harness the power of creative advertising, a business owner must work diligently to find the best agency out there, one suited to meeting the business needs of the company and willing to take chances to make an impact, especially with quality business card printing.