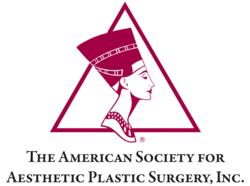 New York, NY (PRWEB) May 16, 2013
Robert Singer, MD, a plastic surgeon in private practice in La Jolla, CA was recently honored for his work as an educator, mentor and contributor to the specialty at the Annual Meeting of the American Society for Aesthetic Plastic Surgery (ASAPS). A member of the Society for more than 30 years, Dr. Singer is Facility Director and Surgeon at the Singer Surgical Centre in La Jolla, California, and Clinical Professor of Surgery (Plastic) at the University of California, San Diego.
The first of these accolades is the Jerome R. Klingbeil Award given for teaching excellence. Dr. Singer was recognized for the hundreds of hours he has contributed to the education of his plastic surgery colleagues and to scores of residents and fellows.
He also received a special award for outstanding contributions to the Aesthetic Society; since the award's inception in 1970 it has only been given to 11 recipients. In addition to the awards he received this year, Dr. Singer has received numerous others from the Society including the Leadership Award in 2004 and the Distinguished Service Award in 2010.
The "Hot Topics" sessions at the Society's Annual Meeting are a forum where the newest techniques and technologies are discussed and debated by board-certified plastic surgeons. As a driving force behind these presentations, Dr. Singer's contributions are now recognized through The Robert Singer Award for Best Hot Topics Presentation. The first "Singer Award" was presented to Steven Teitelbaum, MD, of Santa Monica, CA at The Aesthetic Meeting 2013 in New York City where it became a permanent part of the Society's nomenclature and traditions.
"Dr. Singer has raised the bar for all of us in so many areas, including clinical excellence, patient safety and innovative procedures," says Jack Fisher, MD, ASAPS President. "I can think of no more deserving individual to receive this kind of recognition."
"Robert has a great ability to find the core of a complex issue and develop concise and collaborative solutions while never taking the spotlight," says Leo McCafferty, MD, ASAPS Immediate Past President. "Although he never discusses it, his great contributions to philanthropy from the arts to medical care have made him a quiet powerhouse who has helped literally thousands of people achieve their personal goals and enjoy a healthier life."
Dr. Singer has served as President of the American Society for Aesthetic Plastic Surgery (ASAPS). He has also served as President of the Aesthetic Surgery Education and Research Foundation (ASERF), the California Society of Plastic Surgeons (CSPS), the San Diego International Society of Plastic Surgeons, the San Diego Plastic Surgery Society, and the American Association for Accreditation of Ambulatory Surgery Facilities (AAAASF). Additionally, Dr. Singer is the Chairman of the Editorial Advisory Board of New Beauty Magazine.
About ASAPS
The American Society for Aesthetic Plastic Surgery (ASAPS) is recognized as the world's leading organization devoted entirely to aesthetic plastic surgery and cosmetic medicine of the face and body. ASAPS is comprised of over 2,600 Plastic Surgeons; active members are certified by the American Board of Plastic Surgery (USA) or by the Royal College of Physicians and Surgeons of Canada and are fully trained in the complete spectrum of surgical and non-surgical aesthetic procedures; international active members are certified by equivalent boards of their respective countries. All members worldwide adhere to a strict Code of Ethics and must meet stringent membership requirements. Website: http://www.surgery.org