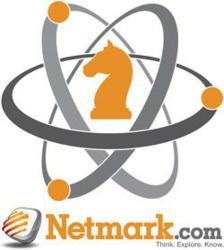 Idaho Falls, ID (PRWEB) May 17, 2013
Netmark, one of the highest ranked internet marketing agencies, is focusing efforts on providing solid marketing directions for clients, further separating themselves from the disreputable and shady online marketing companies that try can capitalize on buzzwords and slogans alone. Questionable online buzzwords include "search engine optimization," "social media marketing," "link building," etc. While there are correct applications of each of these terms, many online marketing companies spam and exploit both clients' understanding of online marketing and search engine algorithms. Ultimately these so-called online marketing companies harm their clients' internet presence while also creating a negative reputation for legitimate online marketing agencies, such as Netmark.
Since November of 2011, Netmark has been recognized as a leader in the internet marketing industry. Netmark has received awards and positive remarks from multiple third-party and independent review companies, such as topseos.com and toptenreviews.com. One of the primary reasons why Netmark has been recognized and honored for their internet marketing efforts is because Netmark does not rely on exploitation of either their clients' misunderstandings or possible naivety of search engine algorithms.
Many disreputable online marketing companies will sell the theory without explaining the practical application. A good example of this is the online marketing buzzword, "search engine optimization." Search engine optimization is the process of modifying a website to make it easier for search engines to rank. The theory is that an optimized website will rank better because it is focused on relevant keywords of which they desire to rank. However, search engine optimization is highly misunderstood both inside the internet marketing industry as well as outside the marketing industry. A company that labels themselves as an SEO company without explaining the scope of work, the methodology to improve rankings, as well as put together a solid marketing campaign strategy are likely nothing more than digital snake oil salesmen, offering a product they can't deliver.
Netmark outshines their competitors because of their constant focus on creating a viable campaign strategy, thoroughly explaining the risks and setting reasonable expectations. And that is one of the primary differences between a reputable internet marketing company and a disreputable marketing company: the ability to create a plan and deliver.