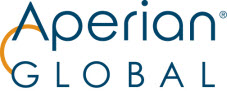 San Francisco, Calif. (PRWEB) May 16, 2013
Aperian Global, a leading provider of consulting, training, and web tools for global talent development, today announced that Dr. Ernest Gundling, co-founder and president of Aperian Global, will be the featured speaker in the CEO Speaker Series of The American Chamber of Commerce in Shanghai, May 21, 2013, at the J.W. Marriott Hotel Tomorrow in Shanghai, China.
The presentation, "What is Global Leadership?," will focus on a key point that many companies around the world are missing: global leadership is distinctly different from the leadership skills needed in a domestic operation. Dr. Gundling will discuss the cutting-edge research conducted by Aperian Global, including first-hand interviews with successful global leaders, which highlight ten key behaviors critical to international settings, such as cultural awareness, frame-shifting, and developing "third-way" solutions.
Dr. Gundling is a founder and president of Aperian Global. He assists clients in developing strategic global approaches to leadership, organization development, and relationships with key business partners. He coaches executives with global responsibilities and works with multicultural management teams to help them formulate business plans based upon strong mutual understanding and a joint commitment to execution. Some of his corporate clients have included AT&T, Cisco Systems, Deutsche Bank, Ford Motor Company, Genentech, Hewlett-Packard, KPMG, Lenovo, Microsoft, Mitsui Bussan, Procter & Gamble, Qualcomm, Samsung, Saudi Aramco, Schneider Electric, Takeda Pharmaceuticals, and 3M. Dr. Gundling has lived in Japan, Germany, and Mexico and has travelled extensively throughout Asia. He holds a Ph.D. from the University of Chicago and currently lectures at the Haas School of Business at the University of California Berkeley. He is also the author of several books, including What is Global Leadership?, Working GlobeSmart, and Global Diversity.
The American Chamber of Commerce in Shanghai, known as the "Voice of American Business" in China, is the largest and fastest growing American Chamber in the Asia Pacific region. Founded in 1915, AmCham Shanghai was the third American Chamber established outside the United States. As a non-profit, non-partisan business organization, AmCham Shanghai is committed to the principles of free trade, open markets, private enterprise and the unrestricted flow of information.
For more information about the event or to register, please visit http://www.amcham-shanghai.org/amchamportal/event/EventDetail.aspx?EventId=5596.