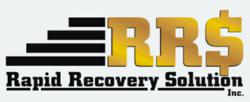 Our nation is too large and varied to allow so many people to work their way toward inevitable end-of-life poverty.
Bohemia, NY (PRWEB) May 17, 2013
On May 17, 2012, collection services expert John Monderine issues a statement in response to recent attempts to advocate for mandated employee retirement funds for employers.
According to a Boston Globe article published on May 13, 2013, "Calls for Mandatory Savings Plan Arise," BlackRock's Laurence D. Fink, chief executive of the world's largest asset manager, recommends that it be mandated for US employers to set money aside for their employees' retirement. He claims the current system is woefully inadequate, saying "we need a comprehensive approach that includes some form of mandatory savings in addition to Social Security."
"The longer we wait to fix it, the tougher the task becomes," says Fink. He suggests US employers adopt a similar program to one used in Australia, in which "employers must contribute at least 9 percent of part-time and full-time employees' income into accounts that belong to workers." In the US Fink believes a mandated retirement savings program should be phased in over time and decrease the strain on the federal budget.
In the US Senate, Senator Tom Harkin, Iowa Democrat and chairman of the Senate Health, Education, Labor and Pensions Committee, claims that he "plans to introduce legislation this year to require businesses that do not offer a pension or 401(k) plan with a company match to automatically enroll workers in a so-called USA Retirement Fund."
As a way to keep track of employees' projected retirement savings, the US Department of Labor is planning to include in workers' pay statements "an estimate of what their current or projected savings looks like as a monthly stream of payments."
Part of the push for an employer-sponsored retirement fund is spurred by the need to "keep people from outliving their savings, because employers have shifted to 401 (k)-type plans, where workers are responsible for investing their contributions, from traditional pension plans, which guarantee income after retirement."
John Monderine, CEO of the agency Rapid Recovery Solution, says it's high time for a systemic change like this. "We really lag behind the systems of other industrialized nations in our ability to ensure that our citizens will be able to support themselves into retirement. Our nation is too large and varied to allow so many people to work their way toward inevitable end-of-life poverty. There is nothing short of a retirement savings crisis underway in this country, and a shift like this is practically inevitable at this point. Other experts like Alicia Munnell have echoed similar sentiments -- it won't be long before we see a real movement under way."
Founded in 2006, Rapid Recovery Solution, Inc. is headquartered at the highest point of beautiful Long Island. Rapid Recovery Collection Agency is committed to recovering your funds. We believe that every debtor has the ability to pay if motivated correctly. We DO NOT alienate the debtors; we attempt to align with them and offer a number of ways to resolve not only your debt but also all their debts.
###