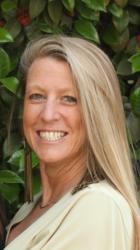 Monterey Park, California (PRWEB) May 17, 2013
The Sheriff's Youth Foundation announced the hiring of Dr. Kathleen Van Antwerp as its new Program Director, bringing a new element to the nonprofit organization's mission to help at-risk children throughout Los Angeles County.
Specializing in child and adolescent development, Van Antwerp has spent more than 20 years teaching and working with at-risk students, in addition to being published internationally and interviewed on media outlets such as CNN. As Program Director for the Foundation, she will oversee development of youth programs and training for deputies and staff.
"Having Dr. Van Antwerp as part of the Foundation family is a sign of very good things to come," said Sheriff Leroy Baca, chairman of the foundation board. "With an expert's training and a mother's heart, she has a gift for helping children be successful, and I know she will be an asset to the excellent team of staff and volunteers we have."
Van Antwerp designs behavioral intervention plans for children and families in crisis, for a variety of settings including education, juvenile justice, family preservation and mental health. She is the educational consultant to the Hero Appreciation Network, which works with politicians and law enforcement to provide educational scholarships for at-risk kids in the name of fallen law enforcement heroes.
She is the co-founder of ONE CIRCLE Inc., a nonprofit organization dedicated to leading communities in a proactive human rights movement for abused and neglected children. The organization recently opened a learning center in Norwalk, in conjunction with the Sheriff's Department PRIDE (Pico Rivera Individual Development & Ethics) program.
"It wasn't long after meeting Dr. Van Antwerp and having her provide some deputy training that we realized she'd be a perfect fit for the foundation," Executive Director Sgt. A.J. Rotella said. "She brings a level of experience and education that we've needed and never had before."
Rotella said that adding a Program Director position will allow the foundation to better craft outreach strategies and measure the outcomes of its various programs.
"Most importantly, I believe our growing programs will have even more success as a result of her energy and dedication," Rotella said.
The Sheriff's Youth Foundation programs reach a diverse age range – from elementary through high school – and Van Antwerp will oversee development of programs to best reach every age.
"The Sheriff's Youth Foundation programs provide what at-risk children need most: a constructive environment where adults surround them, protect them and guide them," Van Antwerp said. "I have seen firsthand the dedication these deputies have to these children and it is an honor to stand united with them. The most important indicator of a high-quality program for children is a well-educated and experienced staff."
As the Program Director, Van Antwerp said she will be focused on providing ongoing professional development opportunities and working closely with the Foundation team to create child/adolescent-centered programs grounded in a holistic view of human development and empowering at-risk children to succeed.
With a doctorate in Educational Leadership and Change from Fielding University, Dr. Van Antwerp has written and presented trainings on recognizing and reporting child abuse to childcare organizations, educators and child care professionals throughout California. She presents a symposium on Child Abuse Awareness and Prevention at college campuses each spring, and she also teaches graduate-level courses at National University in Ventura County.
Van Antwerp taught at California State University, Northridge, for 10 years and currently teaches in the Ventura County Community College District. She has also served as a consultant to the Los Angeles, Newhall and Ventura unified school districts and the National Association Against Child Cruelty.
About the Sheriff's Youth Foundation
The Sheriff's Youth Foundation works with at-risk children throughout Los Angeles County. Programs include nearly 20 Youth Activities League centers; 999 for Kids; Stop Hate and Respect Everyone (SHARE); Vital Intervention Directional Alternative (VIDA); Bicycle Education and Registration (BEAR); Sheriffs Teaching At-Risk Teens (START); and Success Through Awareness and Resistance (STAR). For more information, visit http://www.SheriffsYouthFoundation.org or call (323) 526-5120