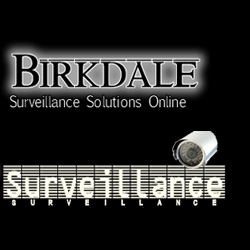 Avon Park, Florida (PRWEB) May 16, 2013
Herb Heyne is proud to announce the creation and launch of his new website venture, http://www.BirkdaleHiddenCams.com. The website features a plethora of security instruments such as video cameras and audio recorders, both open and concealed, that can be hooked up directly to monitors in the home, or through DVRs, can be recorded and transmitted to personal computers. Heyne is also launching a website at http://www.BirkdaleSelfDefense.com that will feature self-defense products such as stun guns and pepper sprays, which can be used for personal safety.
Surveillance has been something Heyne has been interested in for a long time, which is why he was inspired to start up BirkdaleHiddenCams.com. There can be a large variety of uses for surveillance equipment; for example, Heyne was intrigued by surveillance equipment that could be used to track and record the interesting wildlife that occasionally enters his backyard. In addition to providing extended security to his home, Heyne also realized that surveillance equipment could be used to record nature and other events occurring around one's home. Personal security is also important to Heyne, which is why he offers products like mace and pepper sprays that joggers, walkers, or bicycle riders can carry on them in dangerous neighborhoods on his other website BirkdaleSelfDefense.com.
In the future, Heyne intends to expand the product lines that are currently available on BirkdaleHiddenCams.com. There will gradually be more examples and a broader base of products similar to the ones that are currently offered. By periodically updating the website, Heyne hopes to encourage customers to keep coming back to the website to see what new items have been added.
To complement the main website, Heyne is also launching a blog located at http://www.BirkdaleSurveillanceBlog.com. The blog will feature topics related to the multitude of different products offered in the online store. Heyne will be discussing the proper use of these products, the legalities involved with self-defense and surveillance equipment, and will also be writing how-to information in regards to the installation of the surveillance systems available on the website.
About the Company:
BirkdaleHiddenCams.com – a division of Birkdale Online Ventures, LLC – is owned and operated by Web entrepreneur Herb Heyne. The website is also affiliated with BirkdaleSelfDefense.com.