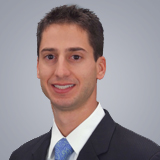 Tampa, FL (PRWEB) May 17, 2013
Residents in the Ocala and Lakeland area with gum disease, missing teeth, gummy smiles or uneven gum lines have a new choice for quality, affordable care now that periodontist Dr. Ryan Mendro is joining two Coast Dental practices. Dr. Mendro is a board-certified periodontist who is dedicated to providing comprehensive periodontal and dental implant treatment in a warm and relaxed atmosphere. In addition to diagnosing and treating problems associated with the gums, Dr. Mendro also performs bone grafting, extractions, dental implants, crown lengthening, gummy smile surgery, orthodontic exposure of teeth, ridge augmentation and sinus lifts.
Dr. Mendro coordinates care with general dentists to ensure patients receive the treatment they need. He is accepting new patients age 8 and older at these locations:
Coast Dental South Lakeland
4744 South Florida Avenue
Lakeland, FL 33813
(863) 644-1226
Coast Dental Ocala South
1110 Southeast 18th Place
Building 200
Ocala, FL 34471
(352) 351-3891
A Florida native, Dr. Mendro received his undergraduate degree at the University of Florida and earned his Doctor of Dental Surgery degree from Columbia University in New York. He is a diplomate of the American Board of Periodontology and is a member of several affiliations including the American Academy of Periodontology, Academy of Osseointegration and the American Dental Association.
Coast Dental accepts more than 200 types of dental insurance, plus offers dental financing plans and SmilePlus®, which offers savings of up to 70% on dental services for patients without insurance. For office hours, money-saving offers and more information, please visit http://www.CoastDental.com.
About Coast Dental
Coast Florida P.A., with its professional associations, is one of the largest providers of general and specialty dental care in the United States with more than 175 affiliated practices operating as Coast Dental, SmileCare and Nevada Dental Associates. Coast Dental Services, Inc. is a privately-held practice management company that provides comprehensive, non-clinical business and administrative services to its affiliated practices. The company is headquartered in Tampa, Florida. For more information, visit http://www.CoastDental.com.
Disclaimers
*Minimum fee only. Fee may vary with complexity of case. THE PATIENT AND ANY OTHER PERSON RESPONSIBLE FOR PAYMENT HAS A RIGHT TO REFUSE TO PAY, CANCEL PAYMENT, OR BE REIMBURSED FOR PAYMENT FOR ANY OTHER SERVICE, EXAMINATION, OR TREATMENT THAT IS PERFORMED AS A RESULT OF AND WITHIN 72 HOURS OF RESPONDING TO THE ADVERTISEMENT FOR THE FREE, DISCOUNTED FEE, OR REDUCED FEE SERVICE, EXAMINATION, OR TREATMENT. SmilePlus® IS NOT A REGISTERED INSURANCE PLAN. SmilePlus cannot be combined with insurance or discount dental plans. The dentists and hygienists are employees or independent contractors of Coast Florida P.A., or Coast Dental, P.A., (Adam Diasti, DDS, DN12490). ©2013 Coast Dental. All rights reserved. CD-101598