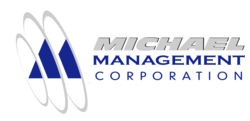 MMC's award-winning SAP training content is now available in your very own LMS system.
San Diego, CA (PRWEB) May 21, 2013
Michael Management Corporation, a leader in SAP eLearning solutions, today announced that its award-winning SAP eLearning content is available for corporate clients to import into their own LMS (Learning Management Systems). This migration capability allows MMC's corporate clients to manage all of their training programs in one central place.
MMC has built its own cloud-based learning management system, which allows corporate customers to manage their entire SAP training programs, including enabling SAP training administrators to manage students, track course completion progression, final exam scores. However, MMC realized that some clients already have their own LMS systems. In order to create an even better customer experience, MMC has made it possible for clients with pre-existing LMS systems to import MMC courses into their SCORM-compliant LMS systems.
"While we have created a top-of-the-line learning management system that allows our users to manage their SAP training programs efficiently, some of our customers wanted to use our SAP training content with their pre-existing learning management systems," said Thomas Michael, Michael Management Corporation's CEO. "Some of our customers prefer to use their own LMS because they already have other types of training programs loaded into it. In order to help our customers centralize their training management programs in one central system, we decided to make our courses portable."
The migration process into an alternative learning management is simple because all of MMC's courses are SCORM-compliant, (the industry standard for all eLearning courses). MMC simply provides customers with the course files, and they can then import the content into their existing learning management system.
MMC's extensive SAP training catalog contains over 400 hours of award-winning content and professional development managers can choose any course when developing a training curriculum for their organization. MMC's 850+ SAP eLearning simulations educate trainees on important SAP functionality, from fundamental SAP skills to highly specialized functions of SAP. Students can explore six unique curriculum plans, which act as guides for users, suggesting what courses to take and in what order. Now, MMC has made it easy for customers that are already working in an alternative learning management system, to utilize this extensive catalog without having to use an additional LMS.
To learn more about importing Michael Management Corporation's SAP training courses into a existing LMS systems, please visit the SAP training website: http://www.michaelmanagement.com/training_corporate_lms.asp
About Michael Management Corporation
Michael Management Corporation is a leading provider of SAP training, SAP access and recognized expert SAP consulting services. The company provides an unmatched level of SAP product expertise and consulting experience. Michael Management Corporation's online SAP training courses are used by many Fortune 500 companies around the world to train their users on SAP know-how.
Michael Management Corporation (MMC), the MMC Logo and the MMC Swoosh are registered or unregistered trade and/or service marks of Michael Management Corp. and are protected by US and international copyright laws. All other names, brands, logos, etc. are registered trade or service marks of their respective owners. MMC is not affiliated with SAP AG.