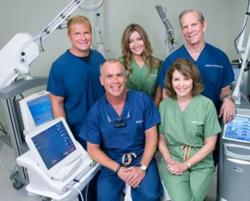 Individuals who use tanning beds thoughtlessly expose themselves to UV rays that can lead to precancerous lesions, and eventually, melanoma.
San Diego, California (PRWEB) May 17, 2013
In a recent article published by the New York Times, new proposed regulations for tanning beds in the United States was examined. Expert dermatologist Sabrina Fabi, MD, believes the new regulations could be integral in raising awareness pertaining to the damaging effects of indoor tanning.
"Tanning beds may seem like a great alternative to sunbathing, but the same harmful UV rays that are present in sunlight are also found in the lights of tanning beds. This is extremely dangerous for teenagers and adults and increases their likelihood of developing skin cancer," said board certified San Diego dermatologist Sabrina Fabi, MD.
The new FDA regulations that have been proposed would require labels to be affixed to tanning beds warning that use by minors should be restricted. According to the American Academy of Dermatology, 28 million Americans use tanning beds, and of that number, 2 million are under the age of 18. This regulation proposal would be a first step in the direction of restricting the use of tanning beds by minors. The AAD has also stated that the risk of developing melanoma increases by 75 percent for those who have been exposed to ultraviolet radiation from indoor tanning.
"Individuals who use tanning beds thoughtlessly expose themselves to UV rays that can lead to precancerous lesions, and eventually, melanoma, one of the most deadly forms of skin cancer," said Dr. Mitchel Goldman, incoming President of the American Society for Dermatologic Surgery.
At GBFG&F, there are many treatments that can be tailored to patients experiencing precancerous lesions and damage caused by excessive UV ray exposure. One of the most effective treatments available to those who suffer from sun-damaged skin is Photodynamic Therapy (PDT). PDT is a non-invasive treatment that utilizes Levulan™ or Metvixia™, topical photosensitizing agents that are activated by light to create a photochemical reaction. PDT can accurately treat precancerous lesions and sun damage while not damaging the surrounding tissue. Fractionated resurfacing and Intense Pulsed Light are other laser treatments that can be used for sun-damaged skin. Both of these treatments are highly recommended by dermatologist's world-wide.
"When combatting damage caused by the sun, two of the most painless and safe procedures available at our practice are Photodynamic Therapy and Fractionated Laser Resurfacing in San Diego. Both procedures can be performed relatively quickly and each session can help to restore skin damage that has taken years to accumulate," said respected San Diego dermatologist Dr. Fabi.
Goldman, Butterwick, Fitzpatrick, Groff & Fabi: Cosmetic Laser Dermatology is a world-renowned aesthetic center in San Diego, California made up of five internationally distinguished skin care experts, including Mitchel P. Goldman, MD, Kimberly Butterwick, MD, Richard Fitzpatrick, MD, William Groff, DO, and Sabrina Fabi, MD. As highly acclaimed dermatologists and cosmetic surgeons who have contributed hundreds of medical papers to journals and medical textbooks as well as pioneered multiple key procedures, the services provided F are among the most technologically advanced to date. With more than 38 different lasers, the award winning San Diego dermatologists of GBFG&F are able to provide patients with the most comprehensive selection of skincare treatments in the United States.
For more information regarding the treatment of precancerous lesions and sun damage, please call (858) 657-1002 or visit us on the web at: http://www.gbkderm.com.