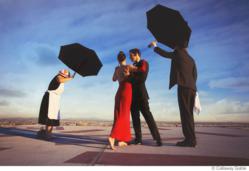 (PRWEB) May 20, 2013
Featuring the 50 best engagement photos from all over the world, Junebug's Best of the Best Engagement Photo Collection features the work of today's top wedding photographers including Callaway Gable, Apertura, JAGstudios, Jonetsu Studios, and Brett Butterstein, along with dozens of other highly experienced artists and rising stars.
From flat-out hilarious, to intimate and heart warming, these photographs highlight the latest trends and timeless styles that make engagement photography an art-form all its own. This collection is bound to attract a large audience of couples, photographers and photo aficionados everywhere.
Launched on July 1st, 2006, the Junebug Weddings website is a women-owned business founded by former wedding photographers. Junebug makes wedding planning easier for couples everywhere by providing encouraging editorial with an emphasis on personal style, and by offering the most trusted, highly-vetted Hotlists of top photographers and wedding professionals found online.