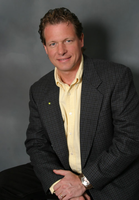 Seymour, CT (PRWEB) May 19, 2013
Larry Janesky, founder of Basement Systems, was featured in the Hartford Business Journal (HBJ) on May 3 and spoke with reporter Stan Simpson in an article titled "Up from the (wet) basement".
Janesky started Basement Systems 26 years ago and the company has since developed into an international network of basement waterproofing contractors. More than 375 dealers from all across the United States and Canada purchase equipment and materials from Basement Systems to repair customers' leaky basements. Janesky's company holds 27 patents for basement and crawl space products and sells products totaling more than $100 million a year.
The majority of his company's sales come from distributing products such as sump pumps; basement flooring and finishing solutions; and drainage and dehumidifier systems. The Basement Systems umbrella has expanded to include four other companies: CleanSpace, Total Basement Finishing, Dr. Energy Saver and the newest venture, Morehouse Finance. Janesky is also the vice president of Foundation Supportworks.
The network's main focus is to provide its dealers with comprehensive service, including sales training, internet marketing, and management training. "Our goal is to make our dealers successful in their marketplace,'' Janesky, the 2012 Connecticut Small Business Person of the Year, told the HBJ.
In addition to running a multimillion-dollar business, Janesky is also a motivational speaker and has penned five books, including his latest, a business-motivational book called "The Highest Calling.''
"I learned pretty early that you've got to make your own way. You can't wait around for people," said Janesky, explaining to the HBJ how he became an entrepreneur as a second grader growing up in Bridgeport, later taking over a paper-delivery route, and eventually became a carpenter before starting Basement Systems in 1987.
Founded in 1987, Basement Systems is the world leader in developing products and providing services that result in dry, below-grade space. The company has a network of more than 300 dealers throughout the United States, Canada, the United Kingdom, and Ireland. Basement Systems holds 25 U.S. patents for innovations in waterproofing and crawl space repair.
To read the original story featured in the Hartford Business Journal, visit: http://www.hartfordbusiness.com/article/20130506/PRINTEDITION/305039974