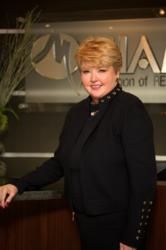 We are targeting buyers in the Guangdong province because of the high level of wealth there as well as their interest in the Miami market.
Miami, FL (PRWEB) May 16, 2013
The Miami Association of Realtors will host representatives from GDTV, a leading television station in the Guangdong province of China. The visit, slated for June, is part of a strategic campaign to reach highly affluent Chinese buyers and promote Miami as a key market for investment. The television crew will spend five days in Miami gathering footage to capture the exciting local lifestyle and thriving real estate market.
The Miami spots will be featured on GDTV's 24-hour Real Estate Channel as part of their "Overseas Properties" segments. GDTV broadcasts to the entire province of Guangdong, reaching an audience of more than 40 million viewers.
MIAMI has partnered with China United Global Real Estate Group, the National Association of Realtors representative in China, to coordinate GDTV's visit and to generate expansive exposure for the Miami market in China through various initiatives, including property expos in Southern China and property tours in South Florida.
"We are excited to bring Chinese buyers and investors to further expand and strengthen the Miami and South Florida real estate markets," said MIAMI CEO Teresa King Kinney. "We are targeting buyers in the Guangdong province because of the high level of wealth there as well as their interest in the Miami market. This is an amazing opportunity for our real estate market and for our members."
Local developers and Realtors have the opportunity to be featured in one of the four final spots, which will air for an entire month and result in 900 minutes of total viewing time. Cost to participate is $1,000 to feature one individual property or $4,000 for a development.
China was ranked ninth among countries searching U.S. properties, according to Realtor.com® and Realtor.com® International (National Association of Realtors Consumer websites). Many Chinese nationals continue to accumulate personal wealth and are looking for affordable and profitable investments such as real estate in Miami.
"Guangdong, the richest province in China, is known for the vast personal wealth accumulation over the last few years, particularly when compared to the rest of the country," said Kinney. "Buyers and investors in this region have strong interest in U.S. properties and have identified Miami as a top market for investment. Despite the market strengthening, these Chinese buyers recognize that Miami offers prime real estate at a discount compared to other world-class cities."
The Property Expos in China will take place in late July and early August in Guangzhou, Chengdu and Xian or Beijing. The expos will feature exhibitors from Miami and the U.S. and will target affluent, qualified buyers and investors. It will also offer participants the opportunity to sightsee in Hong Kong or Beijing.
Chinese investors will visit Miami later in the year to take part in local property tours.
About the MIAMI Association of REALTORS
The MIAMI Association of REALTORS was chartered by the National Association of Realtors in 1920 and is celebrating 93 years of service to Realtors, the buying and selling public, and the communities in South Florida. Comprised of four organizations, the Residential Association, the Realtors Commercial Alliance, the Broward County Board of Governors, and the International Council, it represents more than 27,000 real estate professionals in all aspects of real estate sales, marketing, and brokerage. It is the largest local association in the National Association of Realtors, and has partnerships with more than 100 international organizations worldwide. MIAMI's official website is http://www.miamire.com.