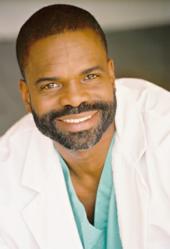 Los Angeles, CA (PRWEB) May 17, 2013
Everybody knows that churches care for the soul, but on Sunday, May 19, 2013, they'll help care for the body as well. On First Ladies Health Day, Dr. Bill J. Releford will join Walgreens pharmacists and other specialists to provide life-saving health screenings at 35 churches in the Los Angeles area, and educate congregants about the diseases that disproportionately affect the African American and Latino communities.
Dr. Releford will visit four of the participating churches to briefly speak about his 10 steps diabetics can take to avoid amputations. Joined by staff and volunteers, Dr. Releford will also screen for diabetes and high blood pressure. Screenings vary by church, and may include those for breast cancer, prostate cancer, obesity, HIV/AIDS, and Hepatitis C.
The First Ladies Health Initiative, sponsored by Walgreens, is a coalition of pastor's wives who are committed to improving the health of their communities. Says Dr. Releford, "I applaud First Ladies for bringing healthcare to where our hearts are: in our churches. I am proud to be participating in this important day of community health outreach."
All health tests and screenings will be performed free of charge, and church membership is not required to attend. To hear Dr. Releford speak, join him at 10:00 am at Brookins Community AME (4831 S. Gramercy Pl.), at 11:15 am at Southern Missionary Baptist Church (10975 S. Main St.), or at 12:15 pm at AMEN L.A. (4450 W. Adams Blvd.).
To find a participating church near you, visit http://www.FirstLadiesHealth.com, or call 312-470-0270.
About Dr. Bill J. Releford, D.P.M.
Dr. Bill J. Releford, D.P.M., a graduate of the Temple School of Podiatric Medicine in Philadelphia, began his practice in 1990 and established the Diabetic Foot Institute, a facility dedicated exclusively to the reduction of diabetes-related amputations in high-risk populations. Dr. Releford is recognized both domestically and internationally as a leader in the field of diabetic limb preservation and wound care, and recently received prestigious awards from the Association of Black Cardiologists and the Regional Black Chamber of Commerce for his contributions to public health.
Dr. Releford is an assistant professor at Charles R. Drew University and lectures worldwide about the latest techniques in limb salvage and community-based outreach. He authored the book "Five Colors A Day to Better Health," and has been featured on "NBC Nightly News" with Brian Williams, ABC's "The View," and in The Washington Post, Newsweek, and The Los Angeles Times.
His community outreach and health-care advocacy efforts are facilitated through the Diabetic Amputation Prevention Foundation (DAP), a non-profit organization he founded in 2001. Its mission is to educate at-risk populations to better understand diabetes and its complications through community-based programs. Dr. Releford and the DAP Foundation have been recognized for the success of the Black Barbershop Health Outreach Program. Since its inception in December 2007, the program has screened over 25,000 men for diabetes and hypertension in more than 450 black-owned barbershops in over 26 cities.