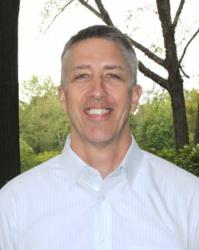 Hampton Roads, VA (PRWEB) May 18, 2013
Timmons Group, an ENR Top 500 Design Firm and a leader in multi-disciplined civil engineering and professional consulting services, announced today that Mark Richardson has joined as a Principal of the firm to lead its Hampton Roads office. Mark has over 15 years of experience in all aspects of the Land Development design industry giving him a strong background and understanding of transportation, construction and environmental engineering.
"Mark's extensive land development experience, combined with his strong local relationships, make him a perfect fit to lead our growing Hampton Roads practice. We are excited that Mark is joining Timmons Group to continue our tradition of providing unparalleled service in the Hampton Roads region." Brian Bortell, President, Timmons Group
Prior to joining Timmons Group Mark was Vice President for a major engineering consulting firm in Virginia, responsible for managing its Williamsburg Office. Mark is on the Board of Directors for ULI (Urban Land Institute) Hampton Roads and has been a part of several notable projects in the region including Sentara's Regional Medical Center, and Residential projects at Kingsmill. He is a graduate of Virginia Polytechnic Institute and State University with a Bachelor's degree in Civil Engineering and Building Construction.
About Timmons Group
Timmons Group is a multi-disciplined engineering and technology firm recognized for nearly twenty years as one of Engineering News Record's (ENR) Top 500 Design Firms in the country. Timmons provides civil engineering, environmental, GIS/geospatial technology, landscape architecture and surveying services to a diverse client base. Headquartered in Richmond, Virginia, Timmons Group has regional offices throughout Virginia and North Carolina. For more information, visit http://www.timmons.com.