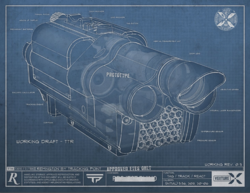 Combining the world's first Precision Guided Firearm technology with a company who has been the leader in innovation since 1816 with the most advanced R&D network in the world, this partnership is simply remarkable.
Austin, TX (PRWEB) May 21, 2013
The first announcement of the collaboration came without a listing for TrackingPoint, as Remington Arms released a YouTube video with no announcement in late May. The video featured high tech lab and testing imagery, as well as redacted footage of rifles being tested.
Online firearms media site Guns.com picked up quickly on the video, and guessed at the TrackingPoint connection. They went on to discuss the impact of TrackingPoint's smart rifle technology on the shooting sport.
"It's going to change the way people think about long-range shooting. In some ways, it already has… From what we've seen, Tracking Point's hardware and software are top-notch, definitely at the forefront of what's available on the commercial and even non-commercial markets."
In an official release before the NRA Annual Meeting in Houston TX, Remington announced the official partnership, but without many details. Online firearms blog The Truth About Guns speculated about the potential long range scope or rifle system that could come out and remarked on the project's secretive nature: "We're pretty sure… that Venture X is going to be a combination of Remington's 783 rifle and TrackingPoint's 'precision guided' scope technology… We also know that they are holding focus group meetings during the show about this rifle, at which press are persona non grata and the participants have been sworn to avoid all media members. And yet, still no pictures and still not a single sample on the floor."
Scott Blackwell of Remington Arms Company commented:
"TrackingPoint has used technology to provide solutions to difficulties many long-range shooters encounter. We are excited about the direction this partnership is taking us. By combining the world's first Precision Guided Firearm technology with a company who has been the leader in innovation since 1816 with the most advanced R&D network in the world, this partnership is simply remarkable. We're looking forward to introducing the next evolution of firearm technology to the market from Remington and TrackingPoint."