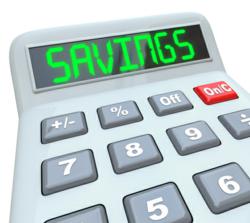 We're in the business of saving people money; but since we're not an insurance company we can't set the rates. All we can do is educate people and encourage them to make informed decisions.
(PRWEB) May 22, 2013
While insurance is mandatory for most people, overpaying for coverage can be avoided. ComparaSave.com presents five tips that may lead to lower auto insurance costs. All it takes is a little time, and big savings could just be around the corner.
1. Shop around!
Deal hunting online for insurance quotes is widely used for electronics, vacations, and more, why shouldn't insurance be included? With so many insurance companies on the market, it can be overwhelming to collect all the required information and make a decision. Oftentimes, brokers only represent a handful of companies, limiting the pool of options. Online comparison sites like ComparaSave.com can do the analysis based on the information entered to present quotes for over 30 companies and provide the lowest rate available through its network. There's also no need to wait for renewal papers to arrive, sometimes the available savings may well off-set the potential penalty.
2. Review current coverage.
Most drivers are required to have liability coverage and many people choose to add comprehensive coverage. However, collision coverage may not be necessary for everyone. Collision coverage handles costs associated with damage sustained to the policy holder's car. If the vehicle is very old, has high mileage, or is in poor condition, then it may not be worth the extra premium costs to receive this coverage.
3. Consider increasing the deductible.
The deductible is the amount car owners are responsible for paying when a claim is made. A higher deductible would mean the insurance company pays less in the event of a claim. This decrease in risk is then transferred to the consumer in reduced premiums. There isn't one ideal number for this as it all depends on each consumer's comfort zone. There may be a preference to save more now with a higher deductible, or to have increased financial security in the event of a claim with a lower deductible.
4. Research discounts.
There is power in numbers. The following are discounts that some insurance companies might consider when pricing a policy.

Profession – By working in certain fields or holding a professional designation, there may be discounts available depending on the insurance company. The quickest way to find out is by contacting the association or a broker.
Group Affiliation – Associations like alumni groups or trade unions may provide discounts on insurance to its members. They may be working with a specific provider in which case the association would be a key source of information.
Auto clubs – CAA or other specialty vehicle clubs may have specially negotiated rates with certain insurers, thus offering lower premiums. Begin by checking the membership package, or contacting the current broker directly.
5. Combining insurance.
Purchasing home insurance from the same company that provides the car insurance may result in a savings of 5-10% off both premiums. Furthermore, adding another vehicle in the household to the same policy could lead to further discounts. It's definitely worth talking to an agent or broker to investigate the potential savings that can be offered by grouping policies together.
"We're in the business of saving people money; but since we're not an insurance company we can't set the rates. All we can do is educate people and encourage them to make informed decisions," says Tammy Ezer of ComparaSave.com. "There's so much money left 'on the table' in the insurance space and we're just trying to get some of that back into the hands of our consumers." It is important for consumers to stay informed and check for potential savings annually whenever their policy is up for renewal. The company that had the best rate for a specific car and driver profile last year may not be the one that can offer the best rate again. It doesn't take long to grab hold of those savings; all you have to do is shop around for car insurance quotes.
About Comparasave.com
ComparaSave.com is a digital marketplace dedicated to helping Canadians save money by providing the lowest insurance and mortgage rates, as well as credit card and holiday comparisons, from a network of over 40 providers. Launched by Insurance Hotline, ComparaSave.com has partnered with insurance companies and brokers, mortgage professionals, credit unions and other financial institutions to ensure consumers get a fast, free and easy-to-use service. ComparaSave.com is a division of Insurance Hotline.