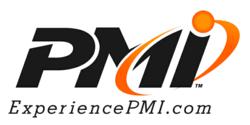 "PMI is an excellent fit to deliver FastTrac content," said Kauffman FastTrac President Alana Muller.
Kansas City, MO (PRWEB) May 20, 2013
Professional Marketing International (PMI) has established a relationship with Kauffman FastTrac to offer the FastTrac® NewVenture™ entrepreneurial education course online.
PMI has assisted in the creation and growth of thousands of new businesses worldwide since the company was founded in 1996. Kauffman FastTrac® is the leading global provider of learning curricula which assists entrepreneurs in obtaining the business skills, tools, and resources to run their businesses.
The two organizations recently developed plans to offer FastTrac® NewVenture™ training via PMI's state-of-the-art e-learning platform. The online course will be available beginning in July, and interested parties can learn more and register at http://nml.affiliate.fasttrac.org.
"PMI is an excellent fit to deliver FastTrac content," said Kauffman FastTrac President Alana Muller. "PMI's existing online Education Center and audience are well suited to take full advantage of Kauffman's expertise in developing entrepreneurial skills."
Steve Thorne, CEO of National Marketing and Learning (NML), PMI's parent company, said, "The organization looks forward to a long and mutually beneficial relationship with Kauffman FastTrac and the positive impacts the partnership will bring to the new entrepreneurs PMI serves."
"The leaders of PMI and FastTrac have immense respect for all individuals who have the courage and initiative to follow their dreams by running their own businesses," Thorne said. "We are committed to doing everything possible to help a new generation of entrepreneurs transform their dreams into reality."