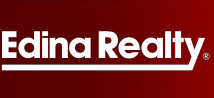 By creating this website I've given buyers a resource they can rely on
Inver Grove Heights, MN (PRWEB) May 17, 2013
Edina Realty's experienced Inver Grove Heights real estate agent Kris Lindahl makes sure his clients have access to the best available resources and information.
A recent creation of his, called the Minnesota Buyer Search website, allows buyers to get a head start on their online homes search process.
"I realized that buyers deserved something better," Lindahl said, and continued, "Many buyers run into setbacks online."
The website, using state-of-the-art technology, allows buyers to fill out a detailed form and receive a real-time email that includes a customized search criteria built by Lindahl and a hyperlink to all available homes matching that criteria.
In addition to the search system, the website also contains general information on market trends and news.
"By creating this website I've given buyers a resource they can rely on," Lindahl said.
Buyers interested in homes from the list will be taken to the property before it is sold by the Kris Lindahl team. "I'm dedicated to giving my clients the best experience they can get in this real estate market."
Lindahl's combination of technological expertise and market knowledge makes him one of the most trusted voices in real estate and has earned him the unofficial title of 'Internet Marketing Specialist'.
Call Kris now for more information at (763) 280-8498 and visit the Minnesota Buyer Search website now to get started.