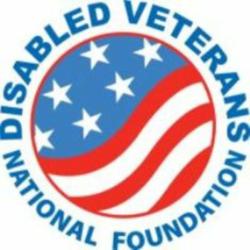 Washington, DC (PRWEB) May 16, 2013
The Disabled Veterans National Foundation, a non-profit veterans service organization that focuses on helping men and women who serve and return home wounded or sick after defending our safety and our freedom, is sending a grant to the Miami-based Center for Independent Living in the amount of $20,000 to fund a new veterans initiative.
The Center for Independent Living of South Florida, is an organization that empowers person with disabilities and offers programs that give them assistance. DVNF is supplying these funds for the Center's new veteran program, INVEST (Innovate and Navigate Veterans' Employment via Support & Training).
The goal of the program is to give disabled veterans individual advocacy, peer support, housing assistance, independent living skills training, benefits and peer-to-peer counseling, job training and placement, and financial assistance.
The funds that DVNF is giving to the organization will be used to support and address personal financial crises of 80 INVEST clients to avoid homelessness, hunger, or instability. The funds will also go into supporting the INVEST veterans with financial education, personal resource management, and finding employment.
"With such a large veteran population in the state of Florida, it is so crucial to assist local organizations with the tools they need for their specific programs," said Precilla Wilkewitz, President of DVNF. "We are grateful that the Center of Independent Living has taken an interest in assisting people with disabilities, especially the veterans in South Florida, and we hope these funds will help them accomplish their objectives."
For more information, visit http://www.dvnf.org.