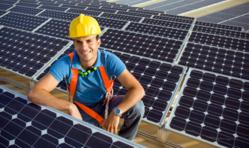 Honolulu Hawaii (PRWEB) May 17, 2013
Peak Solar has seen boost in Solar Kits in the Hawaiian Islands due to new incentives. This legislation has implemented several solar friendly policies and incentives, spurring enormous growth in the number of residential and commercial photovoltaic systems throughout the state.
"These initiatives will have a direct impact for Peak Solar's customers in the Hawaii. Potential customer within the state will be able to take advantage of the rebate and tax credit thus decreasing there overall payback of solar system under 2 years," said John Bucher VP Sales at Peak Solar.
The main impact of generous policy making has been to drive down the cost of owning a solar power generating system. Customers in Hawaii can qualify for 30% tax benefit from the federal government, 30% tax benefit from state plus an additional offset of 30 cents per kwh.
There is no better time than now for residents to convert to a solar photovoltaic system. Peak Solar can help owners take advantage of all of the cost saving benefits, while ensuring the lowest possible price of system components. Ranging from small residential solar kits to large scale projects, the Peak Solar product line is designed to maximize efficiency and savings.
John Bucher,
1-805-765-2781
JrBucher(at)PeakSolar(dot)com
About Peak Solar:
The Peak Solar team has over four decades of experience in solar development and engineering. Together, they are working to make the science of solar energy a reality for average Americans. In addition to supplying photovoltaic systems, power inverters, DIY solar kits and components for residential applications, the company is a provider for large scale commercial projects and development.