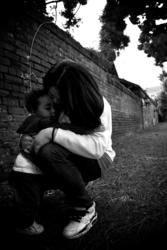 As my family has grown, I have captured so many memories of my children during our vacations, school plays, and birthdays.
San Diego, CA (PRWEB) May 17, 2013
To celebrate Mother's Day, Father's Day or graduation, San Diego residents can now submit photo entries to the Leo Hamel Fine Jewelers', Celebrate Your Life at Leo's Photo Contest celebrating life's important moments. Leo Hamel Fine Jewelers will be giving away a total of $10,000 in gift cards. Four winners will each receive a $2,500 gift card to Leo Hamel Fine Jewelers and his or her photo will appear on a Leo Hamel TV commercial. The contest will run through August 31st, 2013.
"Moments spent with loved ones to mark significant passages or honor special occasions are part of what make life a celebration. We are hoping to see some really touching photos from Mother's or Father's Day pictures entered into our photo contest," says Leo Hamel, owner of Leo Hamel Fine Jewelers and Jewelry Buyers.
Photos will be accepted in the following categories: Happy, Proud, Tearjerker, and Heartwarming. Entries will be judged on how well the photos express the essence of the winning categories. "People can easily upload their favorite photos to our website, and then get their friends and family members to vote for them. Every Saturday, a new video of the photos with the most votes so far will be available for viewing in our San Diego showroom and will run for a week," explains Hamel.
Leo Hamel, a San Diego native and owner of Leo Hamel Fine Jewelers & Jewelry Buyers, started buying and selling jewelry over 32 years ago. Leo Hamel Fine Jewelers has been voted the BEST Jewelry Store by U-T San Diego readers each year since 2010, and has received numerous awards and accolades throughout its history in San Diego. Hamel, whose business is still family run after three decades, employs over 40 San Diegans, including a Hearts On Fire Champion, who has earned the title of top Hearts On Fire salesperson in the world for three years running. The retail jewelry store location near Downtown offers vintage and new jewelry, diamonds, and fine watches, while nine jewelry buying locations are scattered throughout the county in San Diego, La Mesa, El Cajon, Solana Beach, Oceanside, Escondido, Rancho Bernardo, Chula Vista, and Scripps Ranch/Mira Mesa.
Photo submissions and official rules are online at leohamel.com/celebrate