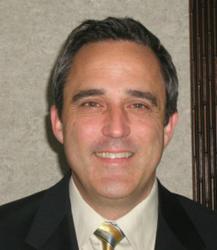 Wilmington, DE (PRWEB) May 16, 2013
Leo J. Kituskie, D.M.D., works with patients in Delaware and Pennsylvania to eradicate gum disease. Dr. Kituskie has joined the ranks of only one percent of dentists nationwide who are trained and capable of using Laser Assisted New Attachment Procedure (LANAP) for gum disease treatment. The periodontist utilizes the procedure to remove bacteria and diseased gum tissue from the mouth, effectively eliminating the disease.
Reaching epidemic proportions across the country and around the world, gum or periodontal disease can be treated. Standard treatments entail either using a scalpel to cut away the gum tissue that was infected or removing teeth and infected gums prior to installing dentures. LANAP uses a laser that only targets the bacteria and diseased tissue. The amount of tissue removed is no longer arbitrary; the periodontist is able to remove only the infected tissue in addition to killing the bacteria. Next, the healthy tissue is impacted against the roots and encouraged to attach to the roots. Meanwhile, the bone is stimulated to begin the natural regeneration process.
LANAP causes less pain, less bleeding, less inflammation and leads to less gum recession than standard gum disease treatment methods. Down time is typically less for patients undergoing this treatment and many are able to go back to work or other activities later the same day of the procedure. In the long-term, LANAP has been proven to help save teeth that might otherwise have been lost.
Gum disease can be painful when gum tissue becomes inflamed. Gums that bleed are often one of the more noticeable symptoms of this disease. In addition, the infection can enter the bloodstream through the gums and has been linked to respiratory illness, stroke, and diabetes, among other serious health conditions. One's oral health is directly tied to one's overall health. Receiving effective gum disease treatment from a qualified periodontist can reduce these problems. To learn about LANAP, please visit http://www.implantperiocare.com.
Leo Kituskie, D.M.D. is a periodontist offering patients personalized dental care for Blue Ball, PA and Wilmington, DE. Dr. Kituskie attended LaSalle College High School and LaSalle University. He continued his dental training at the University Of Pennsylvania School Of Dental Medicine and received a Doctorate of Dental Medicine. Continuing his education, he did specialty training at Temple University and received a Post-Doctorate Certificate in Periodontics. Dr. Kituskie is Board Certified and a Diplomat of the American Board of Periodontology. He is part of one percent of dental professionals providing the most recent FDA cleared laser procedure for gum disease and periodontal treatment. To learn more about Leo Kituskie, D.M.D. and their dental services visit their website at http://www.implantperiocare.com and call (267) 460-4457 (PA) or (302) 250-4385 (DE).