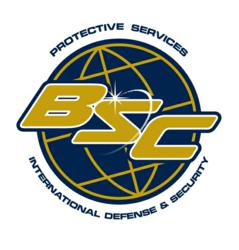 Any chance we get to support local apartment associations, we do.
Hollywood, FL (PRWEB) May 16, 2013
Providing South Florida security services since 1985, Bryant Security Corporation remains a trusted name throughout the community. The security company is proud to protect and serve numerous schools, places of religious worship, and many condo and apartment associations throughout South Florida. Being a popular pick for many apartment associations, Bryant Security Corporation is proud to be a returning sponsor at this years 17th annual SEFAA'S Volleyball Tournament on May 17, 2013 in Hollywood Beach, Fl.
This marks the third year in a row for the Miami security company to attend and sponsor the annual sun-filled volleyball tournament, and the company couldn't be happier. "We love to give back, and show support." says Shay Ben-David, President of Bryant Security. "We have been one of the event supporters for a few years, and each year it gets better, and better." Bryant Security provides many condo and apartment associations in South Florida with access control systems, remote/live monitoring, intercoms, visitor entry phone systems, domes and thermal cameras, fiber-optics networking, and more.
"Any chance we get to support local apartment associations, we do." says Rene Zerquera, Director of Operations at Bryant Security. "Many of the event attendees are our clients, but more importantly, our friends." The company is looking forward to connecting with familiar faces on the court, as well as meeting some of the newer members of the SEFAA. Bryant Security is also donating the on site security during the event on Friday.
All proceeds from the event go back to the South East Florida Apartment Association, an organization of professional development, industry connections and legislative advocacy for the multi-family housing industry in South Florida. The event gives back to the business managers, maintenance staff and the supporting staff- a group dedicated to keeping the peace, and maintain a quality lifestyle for their residents. The event is being held at Hollywood North Beach Park at 3601 N. Ocean Drive in Hollywood, FL. Check in begins at 10:00AM and registration is $49 for SEFAA members, and $89 for non-members. You can log onto sefaa.com for more information on the event.
To learn more about assessing your apartment or condos security needs, please reach out to Bryant Security Corporation for a free consultation at 305-405-4001.
About Bryant Security
BRYANT SECURITY is one of South Florida's most established and well diversified security companies. Providing South Florida guard services armed and unarmed in the Miami-Dade and Broward Counties, this family owned and operated business has proudly served and protected the community, property and people since 1985.
Offering innovation, quality, professionalism, resourcefulness, experience and flexibility, this makes Bryant Security the security services industry leader of South Florida. Mandating skilled manpower, teamwork, expertise, specialty knowledge and trained security officers to demonstrate precise and flawless conduct at all times. From executive level protection to CCTV Camera and Entry Systems, they demand the very best! Each protection task private or public that their protection officers undertake calls upon their extensive training which focuses on ensuring the security and safety of your company, property and staff.
When you select BRYANT SECURITY you are ensuring that your facility will enjoy the highest possible degree of Miami professional security. Their management team consists of hands-on leaders who will work directly with you in planning and implementing your campus' security and contingency planning needs. BryantSecurity.com or 305-405-4001.