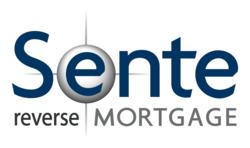 This was a critical piece of legislation for homeowners in Texas," says Scott Norman of Sente Reverse Mortgage
Austin, Texas (PRWEB) May 20, 2013
The Texas House of Representatives has approved legislation that would strengthen reverse mortgage lending in Texas.
On Thursday, with the support of consumer groups, the House approved Senate Joint Resolution (SJR) 18 by a 139-1 vote. The legislation now goes to the voters of Texas on November 5th for approval before it can become law. The Texas Senate approved this legislation in March by a vote of 31-0.
SJR 18 would amend the Texas Constitution to authorize the "Reverse Mortgage for Purchase" program in Texas and would enhance consumer disclosure requirements for all reverse mortgage loans in Texas.
Currently, Texas is the only state that does not allow the reverse mortgage for purchase program for homeowners. If passed in this fall's election, this legislation will open up additional financing options for Texas homeowners, age 62 and over, who are downsizing or relocating to be closer to children or medical care or for any other reason. These seniors will be able to conserve cash assets, while being assured that Texas' uniquely protective homestead laws and strict compliance standards in our constitution will preserve their home investment.
"This was a critical piece of legislation for homeowners in Texas," says Scott Norman of Sente Reverse Mortgage and a member of the National Reverse Mortgage Lenders Association Board of Directors. "Today's vote by the House was clearly supportive of reverse mortgage lending and the goal to provide enhanced consumer disclosures for all borrowers," said Norman.
Since 2001, over $5 billion has been accessed by homeowners in Texas using a reverse mortgage. Texas now has a national market share of 8% of all reverse mortgages made in the country, making the Lone Star State the second-largest market for this retirement product.
For more information about reverse mortgages in Texas, go to http://www.sentereversemortgage.com
Sente Mortgage NMLS #132111