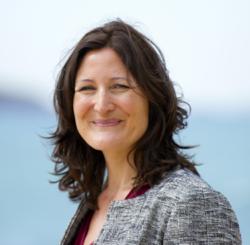 The era of depending on keyword-stuffing and incidental SEO for sales growth is coming to an end. Quality content marketing is the key to search engine success.
(PRWEB) May 20, 2013
Content marketing agency, Brilliant Blue Internet Marketing, has created three SEO packages that make it easy for business to conquer the shifting rules of online marketing, where keyword repetition now takes a backseat to stricter content scrutiny. The packaged deals combine technical SEO strategies with quality web content creation to increase website rankings and traffic.
Brilliant Blue team members have five years' experience turning its clients' web-browsing prospects into customers and customers into advocates.
"Our new SEO packages are designed to address the typical content enhancement scenarios we have provided to our clients since 2008, but with a firm focus on responding to Google's evolving page ranking system," said Deb Jeffreys, Operations Director.
Each package has the same foundation, with differences in the amount and frequency of written content, which is provided by Brilliant Blue's team of professional writers. Where a business has special needs beyond the packaged structure, a tailored service and advice is still available.
"Across all three offers, we provide equal attention to business fact-finding, through confidential personal discussion of the history and goals of each client. The same level of intensity also applies to researching keyword allocation, competitor analysis and quality link-building for each package," said Jeffreys.
The volume and frequency of content required by internet marketers isn't necessarily a matter of bigger companies needing more written material than smaller, according to Brilliant Blue Internet Marketing.
"Small businesses are often far more reliant on having lots of fresh online content to generate revenue, than medium or large organisations. Examples are when there is no shopfront; when customers are geographically dispersed, including globally; when expensive offline media campaigns are minimal or non-existent or when the business itself is in providing written material or images, rather than a physical product," said Jeffreys.
It is widely reported across internet marketing media that the future of successful SEO for any sized business is in original web content that is well-timed, newsworthy and, most importantly, routinely updated.
"Posting blogs and other online content, such as case studies, to be shared among social media networks are content marketing investments with the potential for profitable results across all industries. The secret to turning such content into business growth is the standard of your published material to encourage link-sharing and careful planning for SEO."
Equally important as the Brilliant Blue SEO packages' research and copywriting are their monthly statistics on the number of web page 'hits' and their sources.
"Regular reporting monitors the essential raw data that reveals how well your package strategy is working. It's also our chance to touch base with clients and strengthen or fine-tune their content strategy. This could be as a response to Google search algorithm changes, mobile technology developments or the client's changed circumstances and new content opportunities."
Brilliant Blue internet marketing predicts that businesses who continue to rely on outdated tactics of keyword repetition and manipulation will soon be shocked at the impact on their bottom line as Google continues to change its rules for SEO and page-ranking. Brilliant Blue advises clients not to grapple with SEO complexities at the expense of other important work, but to outsource, just as they do other services outside core business
"The era of depending on keyword-stuffing and incidental SEO for sales growth is coming to an end," said Jeffreys.
"SEO is a specialty area that is increasingly difficult and time-consuming for non-experts to master. Certainly, part of what we do is educate clients about page-ranking principles and consult on developments and ideas, but ultimately there are huge savings in leaving SEO technicalities us."
"Our three SEO packages distil five years' worth of exploring and applying successful techniques to raise page-rankings in an ever-changing IT environment. With our professional copywriting resources also in place, it's never been easier to take advantage of a one-stop SEO service in a simple package, while you get on with business."