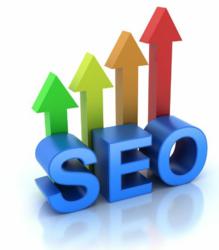 We have a firm understanding just how much of an advantage a company has when they are in the top three spots of a search query
Seattle, WA (PRWEB) May 16, 2013
Web hosting provider and custom website development firm ITX Design announced Thursday that they have launched a premium SEO hosting service, aiming to provide hosting and design clients with premier SEO services to boost their web presence.
According to a recent statement by ITX Design CEO and founder Doug Davis, the new services will be available beginning in June of 2013.
SEO hosting is one of a few specific hosting configurations now offered by ITX Design, which launched a blue ribbon reseller hosting offering back in August of 2012.
While the term "SEO hosting" typically refers to services that includes things like static IP addresses and other technical features believed to dramatically improve search engine ranking or performance ITX Design's offering seems to be geared towards the delivery of tools and expert guidance for optimizing website content and search engine performance.
Customers will have instant access to consultative SEO services, in which ITX Design will do the work to streamline a customer site's performance in search engine rankings. Available in several different configurations, according to the SEO service page on the ITX Design website, the plans provide varying levels of monthly content submissions, blog posts, articles written, targeted keywords and other services.
The SEO services are priced according to the scope of each project and custom built around each business.
ITX Design CEO Doug Davis also explained that the companies SEO hosting services include a client login that enables access to web traffic metrics, ranking data and optimization recommendations.
"We have a firm understanding just how much of an advantage a company has when they are in the top three spots of a search query. We will do what is necessary to make sure our hosting clients are successful on the web," said ITX Design founder Davis,
For more information about the line of digital solutions from ITX Design, either visit the company website at http://www.itxdesign.com, or simply call 1-866-577-1442 to speak with a qualified and knowledgeable customer support representative.