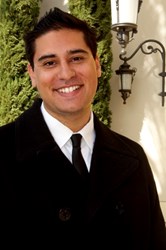 Cerritos, California (PRWEB) May 17, 2013
Chris Apodaca from Broadview Mortgage has been asked to sit on the ABC Unified School District's Education Foundation Board. An appointment that comes during times of budget cuts, a slow economy, and over-crowded schools.
According to the Foundation's website, it serves over 21,000 students throughout 37 schools. The organization's main purpose being to "support the District's educational goal of raising student achievement." Some of the programs that are sponsored in part or in full by the Foundation include: enrichment programs, visual performing arts programs, magnet school programs, international sister school projects, state of the art technology and counseling services which include; health, wellness and social emotional support.
"It's an honor to be asked to do this, getting to know the needs of our students and how we can effectively meet them is not just a company imperative, it's a personal one as well," says Chris Apodaca, Assistant Director of Branch Development for Broadview Mortgage. "I'm going to do my best and serve at the will and pleasure of the board to help support the schools in ABC Unified."
Broadview Mortgage is a community based mortgage bank that seeks to strengthen our local community through education, awareness, and volunteerism. If you would like more information regarding this article please feel free to contact the author at (714)244-7368.